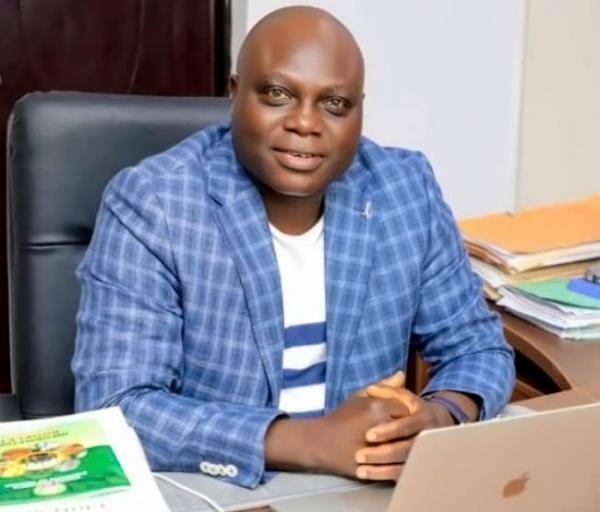 World Mental Health Day: CRIN Director lists hunger, poverty, others as nightmare to mental health
By: Abara Blessing Oluchi
Tue, 11 Oct 2022 || Nigeria,
The Executive Director, Cocoa Research Institute of Nigeria (CRIN), Dr Patrick Olusanmi Adebola, has lamented the spate of hunger, poverty, unemployment, loss of family values and parental irresponsibility as some of the major causes of the mental health disorder in the society.
Speaking in an interview with our correspondent on how agriculture could help to reduce the spate of depression, orchestrated by frustration among youths, the administrator and researcher explained that if food is available and affordable, as well as shelter and clothing, many youths would not have been depressed as they are today.
He further explained that most of the youths, who act aggressively, do not do so because it is in their nature to do so, but the societal challenge and the present economic reality in the country make them do so.
He further recommended massive involvement of the youth in agriculture, as smallholder farmers, compost and manure producers, investors, waste managers and recyclers, agro-processors, food storage and distribution experts, as well as marketers, as possible solution of the malady, as "an idle brain is the devil's workshop".
According to him, "Talking about mental health and sanity in Nigeria today, maybe, just a few are free. The rate at which the youths today feel so depressed, is alarming. Such depression has pushed many of them into aggression. That is why you have to be careful when you are trying to greet or joke with someone in a meeting or along the way (smiles). Unemployment rate, poverty, hunger are all part of the reasons. We won't deny the fact that family as an institution, as well as other institutions, has not been very effective, parents have also failed. But you will, sure, believe that 'a hungry man is an angry man'".
"If many youths will defy the belief that agriculture is stressful and makes one dirty, things will change. Only few youths are involved in the agri-business today and it makes food security, in the future, uncertain. The agricultural value chain and the supply chain have the capacity to empower many youths and reduce the rate of depression. Look at many acres of land wasting across the nation," he said.
The director made the revelation, as the country joins the rest of the world to mark World Mental Health Day, yesterday, October 10, 2022. The day is an annual event aimed at raising awareness about mental health around the world and to mobilize efforts to support those experiencing mental health issues.
Every year since 2013, the World Health Organization (WHO) has organized a global campaign for World Mental Health Day. The World Federation for Mental Health (WFMH) announced the theme for World Mental Health Day 2022 as 'Make mental health for all a global priority".
Stating some of the challenges to mental health, the World Health Organisation said, "The COVID-19 pandemic has created a global crisis for mental health, fueling short- and long-term stresses and undermining the mental health of millions. Estimates put the rise in both anxiety and depressive disorders at more than 25% during the first year of the pandemic. At the same time, mental health services have been severely disrupted and the treatment gap for mental health conditions has widened.
Growing social and economic inequalities, protracted conflicts, violence and public health emergencies affect whole populations, threatening progress towards improved well-being; a staggering 84 million people worldwide were forcibly displaced during 2021. We must deepen the value and commitment we give to mental health as individuals, communities and governments and match that value with more commitment, engagement and investment by all stakeholders, across all sectors. We must strengthen mental health care so that the full spectrum of mental health needs is met through a community-based network of accessible, affordable and quality services and supports."
The African Region of the WHO also added that, "Across the African Region, more than 116 million people were already estimated to be living with mental health conditions pre-pandemic. Suicide rates remain particularly concerning, as are the exponential rates of alcohol use and abuse among adolescents as young as 13 years of age.
We need to urgently strengthen regulatory systems to close the gaps that allow such young people to easily access alcohol, contributing to heavy episodic drinking rates as high as 80% among teens from 15 to 19. The situation poses a serious threat to their education, while setting the stage for a lifetime of alcohol abuse, and the associated risks of non-communicable and other related diseases."
The global health institution called for concerted effort across all sectors as a way of ensuring that mental health for all becomes a reality.

Back to News