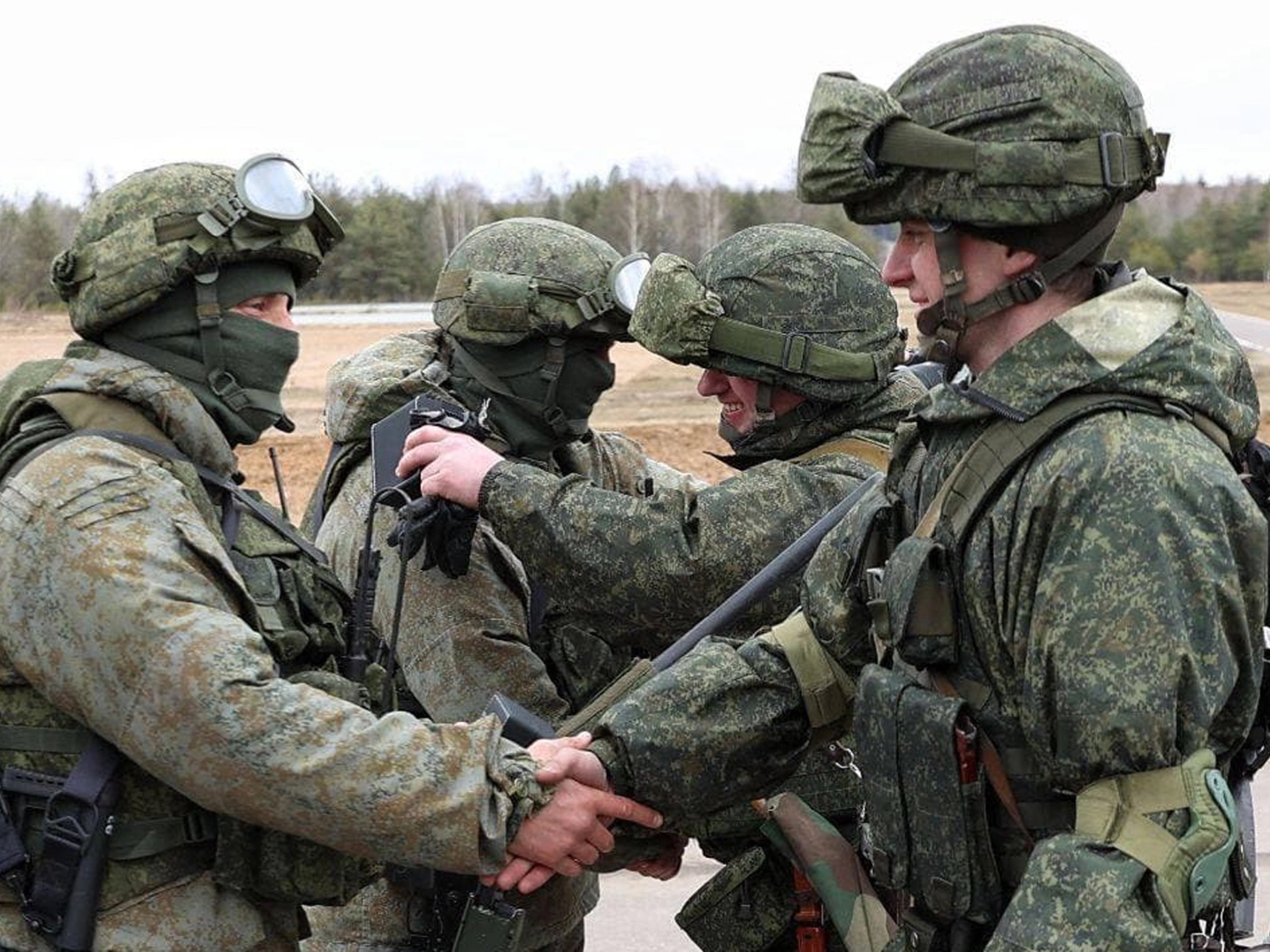 First Russian soldiers arrive in Belarus for joint force against Ukraine
By: News Editor
Sat, 15 Oct 2022 || Belarus, Minsk
The Belarus Defence Ministry on Saturday, said the first convoy of Russian Forces have arrived in the Country.
This is part of a regional force "exclusive to strengthen the protection and defense of the border" with Ukraine.
This follows as the Belarusian President, Alexander Lukashenko, a close ally of Vladimir Putin, President of Russia, said Minsk and Moscow will deploy a joint military task force in response to what he described as an aggravation of tension on the Country's Western borders.
Images on social media showed soldiers welcomed by women wearing traditional costumes and handing out bread and salt.
Lukashenko also accused Poland, Lithuania and Ukraine of training Belarusian radicals "to carry out sabotage, terrorist attacks and to organise a military mutiny in the country".
it was reported that the Belarus leader allowed his country to be used by Moscow's troops to launch the invasion of Ukraine. But Belarusian armed forces have until now not taken part in the offensive.
Now, the joint force's deployment raises fears that Belarusian troops could join Russian forces in their offensive in Ukraine.
Back to News