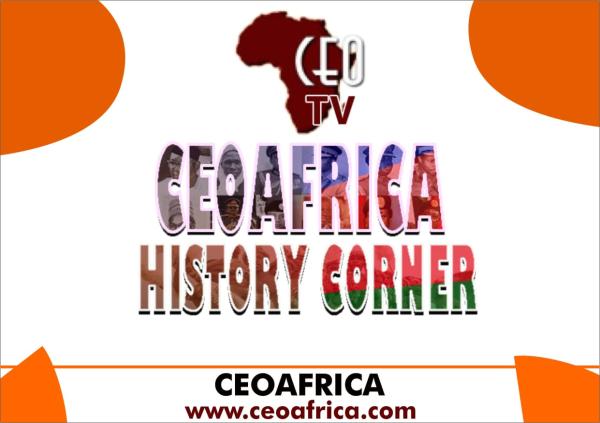 CEOAFRICA History Corner: October 24 in focus
By: Abara Blessing Oluchi
Mon, 24 Oct 2022 || Nigeria,
On today's edition of history corner, we remember the formation of the United Nations. The UN came into effect to foster friendship and peace among all the independent nations of the world, following the just concluded World War II. The UN is 77 today. Today also, we remember the 49-game unbeaten streak of the Gunners, Arsenal Football Club, a feat that was ended by Manchester United at the Old Trafford in a 2-0 defeat. Meanwhile, Arsenal still remain the only team to win gold-ware in the Barclay's Premier League, for their unbeaten run.
These and more have we packaged for you today, enjoy!!!
October 24, 1601
Johannes Kepler succeeded Tycho Brahe as imperial mathematician to Emperor Rudolph II.
October 24, 1881
Levi P Morton, US ambassador to France, drove first rivet in Statue of Liberty.
October 24, 1911
Orville Wright remained in the air 9 minutes and 45 seconds in a glider at Kill Devil Hills, North Carolina, setting a new world record that stood for 10 years.
October 24, 1930
A bloodless coup d'état in Brazil ousted Washington Luís Pereira de Sousa, the last President of the First Republic. Getúlio Vargas then installed as "provisional president."
October 24, 1945
Charter of United Nations came into effect, that is, the United Nations was formed in San Francisco, California, USA.
October 24, 1951
United Nations published its first postage stamps.
October 24, 1956
Margaret Towner became first woman to be ordained into the Presbyterian Church in the United States of America (PCUSA).
October 24, 1956
Soviet troops invaded Hungary, Imre Nagy became Prime Minister of Hungary.
October 24, 1971
President of Sinn Féin Ruairi O'Brady, addressed a party conference in Dublin and proclaimed that the North of Ireland must be made ungovernable as a first step to achieve a united Ireland.
October 24, 1981
Pablo Picasso's 1937 painting Guernica displayed in Madrid, Spain, to celebrate the centenary of the artist's birth.
October 24, 1986
Great Britain dropped diplomatic relations with Syria.
October 24, 2004
Manchester United beat Arsenal, 2-0 at Old Trafford, ending Gunners' English Premier League record 49-game unbeaten streak.
October 24, 2015
Even results in Argentine Presidential Election between Daniel Scioli and Mauricio Macrieven triggered 1st ever Presidential run off 22 Nov.
October 24, 2016
Suicide bomb killed 61 and injured 117 at a police training academy in Quetta, Pakistan, ISIS claimed responsibility.
October 24, 2017
Albert Einstein's "Theory of Happiness", written as a note for a bellboy instead of a tip in Tokyo in 1922 sold for $1.56 million.
October 24, 2017
Crown prince, Mohammed bin Salman vowed to return Saudi Arabia to moderate Islam after announcing 500bn independent economic zone.
October 24, 2018
Kenyan marathon runner Eliud Kipchoge named UN Person of the Year for setting a new marathon world record and for his work with AIDS/HIV in Kenya.
October 24, 2018
Pipe bombs sent to prominent US Democrats including the Obamas, Clintons, John Brennan and CNN, but safely defused.
October 24, 2019
Remains of Spanish dictator, Francisco Franco, removed from mausoleum in Valley of the Fallen and reburied in private family vault in Madrid.
October 24, 2021
Michael Jordan's 1984 Nike Air Ships sold for $1.472 million at Sotheby's, a new record for sneakers at auction.
October 24, 2022
US Mint issues first US currency, featuring an Asian-American - silent film actress Anna May Wong; coin is part of American Women Quarters Program to celebrate female trailblazers.
Back to News