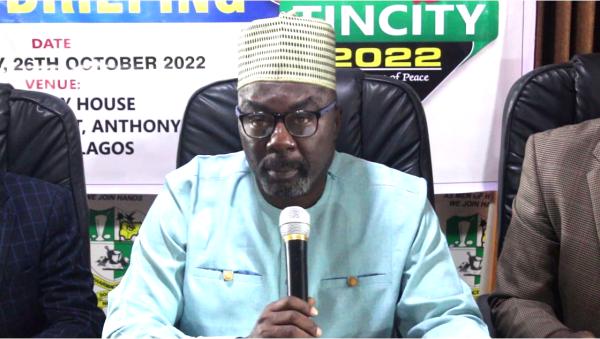 Nigeria's contribution of healthcare workers abroad is a blessing and a curse—PSN President, Prof Usifoh
By: Abara Blessing Oluchi
Wed, 26 Oct 2022 || Nigeria,
The president of the Pharmaceutical Society of Nigeria (PSN), Pharm. (Prof.) Cyril Odianose Usifoh, has explained that the massive exodus of healthcare professionals from Nigeria, in search of greener pastures abroad, is both a blessing and a curse for the country.
Prof. Usifoh, who stated this during a press briefing held today, Wednesday, October 26, 2022, at the Pharmacy House, in Lagos, ahead of the society's 95th Annual National Conference, suggested ways in which the government could step in to stem the tide of brain drain bedeviling the country.
"Nigeria contributes a great number of healthcare workers to the UK, Canada, Saudi Arabia and other high-income countries. This is both a blessing and a curse. It is a curse since it worsens our health system's fragility and jeopardises the ability of the national entities to meet the health needs of their population. It can be a blessing if we harness these global needs, positioning the education institutions to produce more than our projected needs locally, and exporting these skills in exchange for commitments from those countries to invest in training of healthcare workers locally," he said.
Concerning the conference titled, "Medicine Security in an Unstable Economy", the former Dean, Faculty of Pharmaceutical Sciences, University of Benin stated that the country's former Head of State, Gen. Yakubu Gowon, has reiterated his commitment to being the chairman of the opening ceremony.
While commenting on the interaction opportunity between pharmacists across the country and the 2023 presidential candidates, the don urged the aspirants of number one citizenship of the country to enlighten the public on their vision for the nation's health sector via such platform.
Recall that CEOAFRICA had earlier reported that the conference, tagged "Tin City 2022", will start on October 31 and end on November 5, 2022, at Chrispan Suites and Events Centre, Rayfield, Jos, Plateau state.
The conference is about four days and some hours away from now.
Back to News