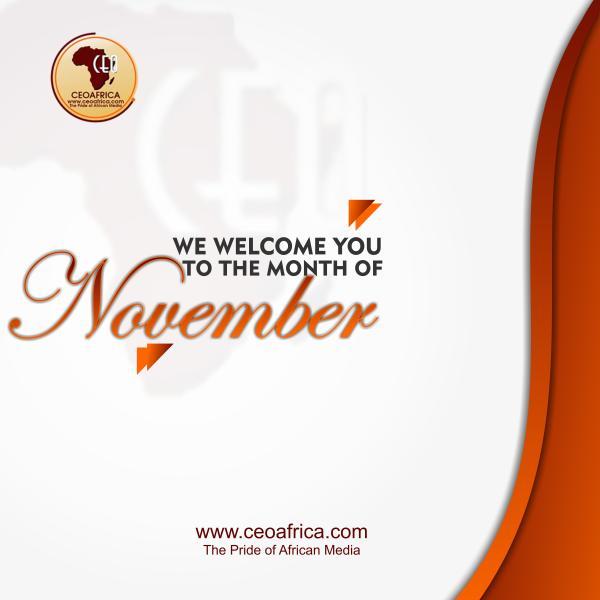 Happy New Month from CEOAFRICA
By: Abara Blessing Oluchi
Tue, 1 Nov 2022 || Nigeria,
Every beginning is an opportunity for a new beginning. One thing to learn in life is that the success and failure of the past can never measure up to the bright opportunities ahead.
Ten months have gone, just like a dream. We are in the eleventh.
There had been many strengths, weaknesses, opportunities and threats along the paths of the past months; nevertheless, when the going gets tough the tough gets going.
Do not lose sight of your goals. Keep conquering and covering grounds, tomorrow will always be better. Ugly experiences of the past are sources of lesson for future growth.
On this note, we all at CEOAFRICA wish our esteemed audience, media partners, patrons, clients, readers, viewers, advisors and the general public a Blissful New Month filled with peace, joy and blessings.
Back to News