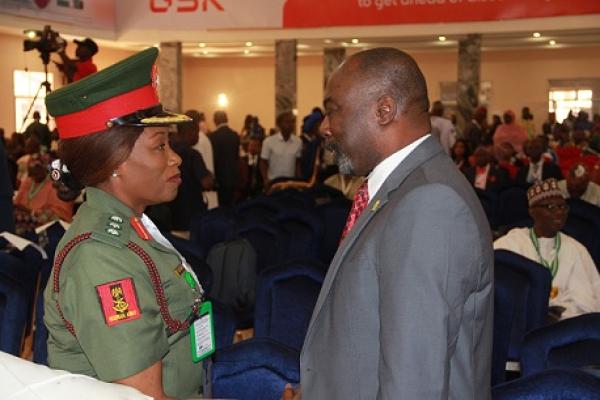 PSN president urges FG to convene pharmacoeconomic colloquium
By: News Editor
Wed, 16 Nov 2022 || Nigeria, Jos, Plateau State
The President, Pharmaceutical Society of Nigeria (PSN), Pharm. (Prof.) Cyril Odianose Usifoh, has appealed to the Federal Government to organize a pharmacoeconomiccolloquium so that the Country would appropriate and maximise the enormous potentials of thousands of pharmacists across the country.
The former Dean, Faculty of Pharmacy, University of Benin, made this call during his welcome address at the just concluded 95th annual nation conference of the society held at Crispan Suites and Events Centre, Opposite Airforce Base, Rayfield, Jos, Plateau State, recently.
This is coming in the wake of harsh economic realities in the country, as the country has been plunged into recession twice in six years, while inflation rate continues to soar.
"We are calling on Federal Government to convoke a Pharmacoeconomic Colloquium to take advantage of the enormous potentials abounding in the pharmaceutical industry, which is in trillion dollars globally.''
"Pharmacy in Nigeria can contribute immenselyto the growth of Nigerian economy through increased local production to ensure medicine safety and save much-needed forex," he said.
Lamenting the vulnerability of the country's health sector, the multiple award-winning scholar and researcher said; "The COVID experience taught the world, including Nigeria, a lesson and how vulnerable we were and albeit ignorant about the poor state of medicine security. Many economies of the world felt the negative impact of dependency on imported medicines. The question we must all ask ourselves from the lessons learnt in this crisis is, 'Are we ready for similar occurrence in the future?''
He added that; "The core duties of the pharmacists, especially the provision of pharmaceutical care, cannot be undermined in the government's quest to create healthy workforce. A nation with healthy workforce, whose wellness is procured at minimal cost through the intervention of pharmacists that prevent waste, attributable to drug therapy problems, is a healthy nation.''
While thanking the government for the signing of the Pharmacy Council of Nigeria Act and the intervention fund given to the sector, he solicited more funds for the sector, as much resources are required for its research; he also noted that pharmacists go through rigorous trainings which make them competent for managing any kind of institution, thus making them indispensable to the economic recovery of the country.
The opening ceremony of the conference, which was chaired by former Head-of-State, Gen. Yakubu Gowon, GCFR (Rtd), had in attendance, the Chairman, National Drug Law Enforcement Agency (NDLEA), Brig. Gen. Buba Marwa, OFR (Rtd), the Executive Governor, Plateau State, Rt Hon. Barr. Simon Bako Lalong, and a host of other dignitaries.
The theme of the conference was "Medicine Security in an Unstable Economy", while the country's presidential aspirants were invited to speak on their plan for the health sector, under the topic, "Synergising Healthcare Professionals for Effective Delivery: Post 2023 in Context".
Back to News