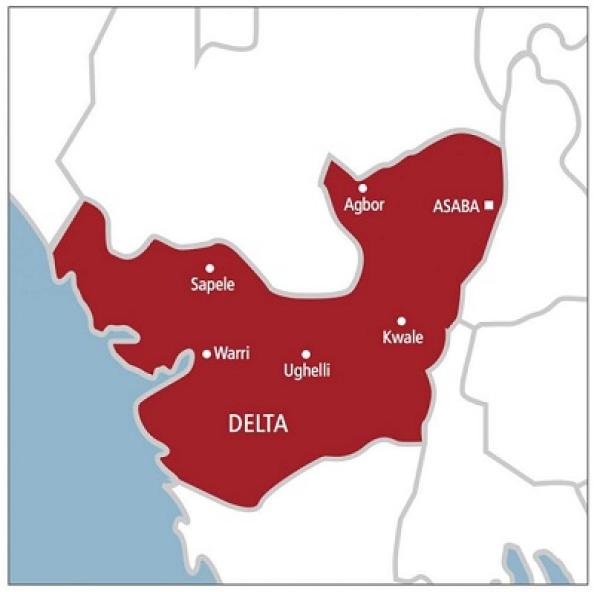 Delta state received N44.7bn as 13 percent derivation fund- Commissioner
By: News Editor
Tue, 22 Nov 2022 || Nigeria, Asaba, Delta State
The Delta State Government has said it only accessed N44.7 billion out of the N240 billion due to it from the 13 percent derivation fund, owed by the Federal Government.
This was disclosed by the State Commissioner of Finance, Fidelis Tilije, during an interview with newsmen at the government house, Asaba, Delta State.
The 13 percent derivation fund comes from the Federation revenue to oil-producing communities through the State Governments as stated in section 162, sub-section 2 of the Nigerian Constitution.
According to Tilije, the current administration has been transparent and open to the people with its finances, programmes, and projects.
He said N240 billion was Delta's share of the payment approved by President Muhammadu Buhari for the nine oil-producing States from 2004 to date.
The Commissioner said the state government had initially applied for N150 billion bridging finance, which it later brought down to N100 billion from the expected refund of N240 billion to meet payment of its projects.
Tilije said the benefiting states had agreed that the Federal Government defrayed the payment over five years and Delta State had so far received N14.7 billion for three quarters from the N240 billion.
He said; "So, in a way, the state has accessed and utilised the N14.7 billion paid by the federal government and the N30 billion from the bridging finance for payment for ongoing projects."
"The legacy projects included Kwale Industrials Park; Leisure and film village, Asaba; Koko interchange and flyover; Ughelli-Asaba dual carriage; and three new state universities, which were at various stages of completion.''
"The state government also appropriated the sum of N5 billion to address the issues of payment of pension for both the state civil service and the local government workers."
"It is true that the funds we are referring to have actually been approved for payment by the federal government since 2004."
"The payment came about because the current commissioners of finance from the nine benefiting states looked into the books of the Nigerian National Petroleum Company (NNPC) and found out the indebtedness that the company failed to deduct to the credit of the oil-producing states.''
"These funds have to do with the subsidy that the federal government has been paying overtime and with the investment in other oil frontiers in the nation (priority projects)."
According to Tilije, when the NNPC book was cross-checked, it was found that 13 percent of derivations were not deducted from all oil subsidies and priority projects that were paid by NNPC.
"As at the time we figured it out in September 2021, we were able to convince plenary Federation Accounts Allocation Committee (FAAC) and also to National Executive Council (NEC) that the monies were credible and must be paid," he said.
Back to News