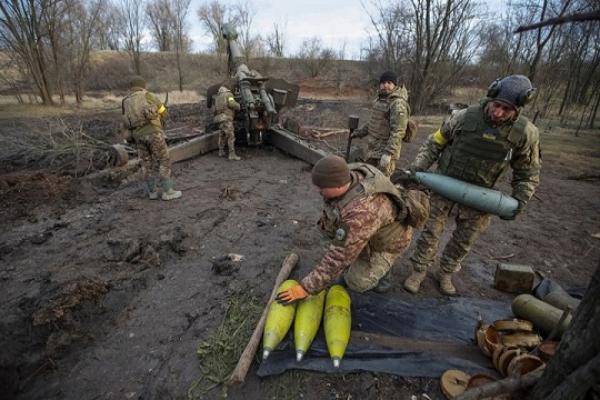 Russia says 63 soldiers killed by Ukrainian strike in Donetsk region
From: Agency Report
Tue, 3 Jan 2023 || Nigeria,
Russia said on Monday that 63 Russian soldiers had been killed in a Ukrainian New Year's Eve attack on their quarters, triggering furious criticism of the military leadership from lawmakers and pro-war bloggers.
Footage posted online showed a building purported to be a vocational college in Makiivka, a city in the Russian-controlled part of Ukraine's Donetsk province, reduced to rubble, reports Reuters.
Daniil Bezsonov, a senior Russian-backed regional official, said the college had been hit by US-made HIMARS rockets around midnight, just as people would have been celebrating the start of the New Year against the backdrop of a televised speech by President Vladimir Putin.
Russia's Defence Ministry acknowledged the attack only in the final paragraph of a 528-word daily roundup, more than 36 hours later.
Even then, it did not address some of the allegations made by pro-war bloggers, who said casualties were far higher, and that the military had not only failed to hide its soldiers from the enemy but also stored ammunition close by.
Nationalist bloggers and chat-show hosts with hundreds of thousands of followers have had licence from the Kremlin to publicise the failings of the army - a potential criminal act under a law passed shortly after the invasion of Ukraine in February.
But the open fury extended on Monday to lawmakers.
Grigory Karasin, a member of the Russian Senate and former deputy foreign minister, not only demanded vengeance against Ukraine and the Western NATO alliance, whose members have been arming it, but also "an exacting internal analysis".
Sergei Mironov, a legislator and former chairman of the Senate, Russia's upper house, demanded criminal liability for the officials who had "allowed the concentration of military personnel in an unprotected building" and "all the higher authorities who did not provide the proper level of security".
"Obviously neither intelligence nor counterintelligence nor air defence worked properly," he said in a post on Telegram.
Back to News