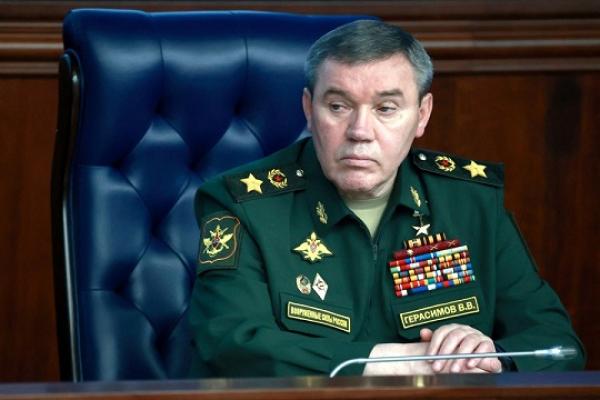 Russia appoints top soldier Gerasimov to oversee Ukraine campaign
From: Agency Report
Thu, 12 Jan 2023 || Nigeria,
Russian Defence Minister Sergei Shoigu appointed Chief of the General Staff Valery Gerasimov on Wednesday to oversee the military campaign in Ukraine, in the latest shake-up of Moscow's military leadership.
Gerasimov, like Shoigu, has faced sharp criticism from Russia's hawkish military bloggers for multiple setbacks on the battlefield and Moscow's failure to secure victory in a campaign the Kremlin had expected to take just a short time, reports Ruters.
In a statement, the defence ministry said Shoigu had appointed Gerasimov as commander of the combined forces group for the "special military operation" in Ukraine. It is the most senior position among Russia's battlefield generals.
Only last October, Russia had put Sergey Surovikin, nicknamed "General Armageddon" by the Russian media for his reputed ruthlessness, in overall charge of Ukraine operations following a series of counter-offensives by Ukrainian forces that turned the tide of the conflict.
Surovikin will now stay on as a deputy of Gerasimov, the defence ministry said.
The changes are designed to increase the effectiveness of military operations in Ukraine, it said, more than 10 months into a campaign in which tens of thousands of soldiers on both sides as well as Ukrainian civilians have been killed.
"The increase in the level of leadership of the special military operation is connected with the expansion in the scale of tasks ... the need to organise closer contact between different branches of the armed forces and improve the quality ... and effectiveness of the management of Russian forces," the ministry statement said.
Back to News