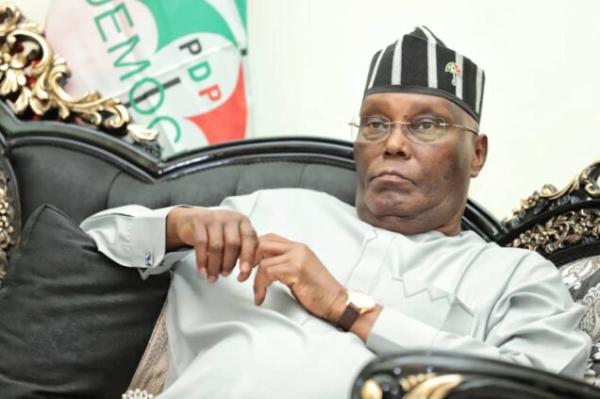 Atiku under fire, still haunted by Deborah Samuel's ghost
From: Agency Report
Fri, 13 Jan 2023 || Nigeria,
The presidential candidate of the Peoples Democratic Party (PDP), Alhaji Atiku Abubakar, was subjected to heavy criticism on Friday for condemning the killing of a Germany-based Nigerian, Abdulsamad Lawani, months after he deleted a post condemning the killing of a Nigerian student, Deborah Samuel by religious fanatics in Sokoto.
With the details of the circumstances that led to the killing of Lawani still sketchy, Atiku shared a terse statement via Facebook and Twitter on Friday condemning the killing of the Nigerian.
"It is with deep pain that I learned of the gruesome murder of a young Nigerian in Germany, Abdulsamad Lawani.
"My thoughts and prayers are with the family and friends and the Diaspora at this time of grief. May his soul rest in peace," the former vice president wrote.
However, many Nigerians took to the comment section of Atiku's post on the two platforms to knock him for "having the effrontery to condemn killing in Germany" after failing to condemn the killing of Deborah in Sokoto.
Lino Ekpenyong wrote; "How about Deborah? Charity begins at home sir."
Ifeanyi Nwafor wrote; "You can Approve this one because it happens in a foreign land but the one in your land you want to rule you couldn't. Unifier under our feet."
@Berritucchi wrote; "It never took you time to write condolences and approve of this tweet for the gentleman. But in Deborah's death till date, you still never said anything about it. How can we trust this country to you?"
Banjo Edema said; "Abubakar Atiku can feel the murder of Abdusamad Lawani in faraway Germany yet he could not feel the murder of Deborah an undergraduate student in Sokoto. He even went ahead to withdraw the tweet made by his spokesman. Is that fair?"
Another commentator said; "Normally if the election is not at the corner you won't be doing this, to be honest sir."
Following Deborah's murder, a tweet via Atiku's verified page read, "There cannot be a justification for such gruesome murder. Deborah Yakubu was murdered and all those behind her death must be brought to justice. My condolences to her family and friends."
A few hours after the post, Atiku deleted the tweet and took to Facebook to justify his actions.
In a message on his verified Hausa page, the former Vice President distanced himself from the message.
"This evening I received information that a post was made that doesn't agree with my orders. I use this to announce that any post without A. A. is not from me. May God protect us," he wrote in Hausa language.
Back to News