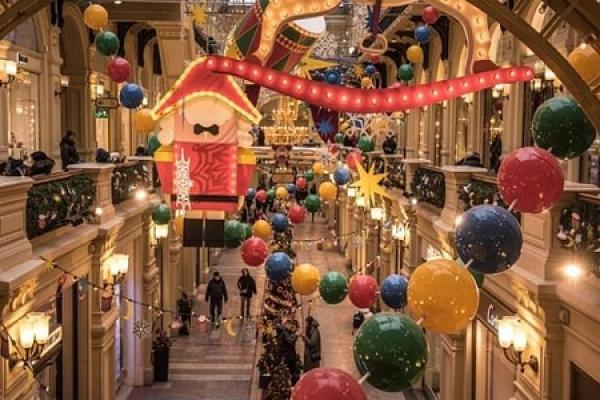 Russia may hike taxes as military spending, oil price weigh on budget
From: Agency Report
Sat, 14 Jan 2023 || Nigeria,
Russia is becoming too dependent on oil revenues to support its budget as it ramps up military spending, economists said, warning that the government may have to raise taxes if prices of crude fail to meet expectations this year.
The price of Urals oil URL-E - Russia's main export - has plunged more than 20% since early December, when Western nations led by the Group of Seven (G7) imposed a $60 price cap on Russian oil exports to restrict Moscow's ability to finance what it calls its "special military operation" in Ukraine.
Given that the 2023 federal budget is based on a projected Urals price of just over $70 a barrel, and prices are currently trading closer to $50, this could prove problematic.
As the price cap, Western sanctions and EU embargo make it harder for Russia to export oil, Moscow has relied on China and India - the world's largest and third-largest importers, respectively - to fill the gap.
"The growing dependence of the budget on oil raises concerns," Alfa Bank said in a note that warned a decline in revenue from gas and oil product exports "looms on the horizon."
Analysts say that as the government increased spending by more than a quarter in 2022, in part to finance its military in Ukraine, the oil price required to balance the budget jumped from $67 to $101 a barrel.
When state-owned energy giant Gazprom's 1.85 trillion roubles ($27.5 billion) of dividends and one-off taxes last year are factored in, the actual price of oil needed to balance the books could be as high as $115 a barrel.
Russia's budget hole last year totalled 3.3 trillion roubles ($49 billion), or 2.3% of gross domestic product, and may exceed 2% again in 2023 as the price cap curbs Russia's export revenues, Finance Minister Anton Siluanov said in December.
TAX HIKES?
"When there is a big gap between the actual price (of oil) and the balancing price, it cannot be sustainably covered by borrowing," said Natalia Orlova, chief economist at Alfa Bank.
"Some measures are needed to adjust fiscal policy, either by cutting spending or looking for additional revenues."
With President Vladimir Putin expected to seek a historic fifth term in an election due in 2024 and regional votes taking place later this year, spending cuts are out of the question, she added.
Last year's budget, which was heavily skewed towards defence spending, has raised the risk of a higher tax burden in the medium term, Renaissance Capital economists said.
Deputy Finance Minister Alexei Sazanov hinted at the possibility of another tax hike in December, suggesting that the government would continue to look at areas of tax potential in 2023.
It is not clear which sectors would face tax rises and to what extent the burden would fall on the population. VAT rates, profit taxes and income tax would not be changed, Sazanov said, but other industries may face a higher tax bill.
"Detailed, substantive analysis allows us to still find resource sectors where high margins are formed and where it is possible to increase the fiscal burden without harming the operational and investment activities of companies," he said.
The finance ministry was not immediately available to comment.
The government has already sharply increased the tax burden on the oil and gas industry for 2023-2025, the biggest such rises in its history, as Russia's 10-month military operations in Ukraine grind on. The measures are expected to net an additional 3.6 trillion roubles for the Russian budget over three years.
However, a Reuters budget analysis shows Moscow will spend a combined 9.4 trillion roubles ($140 billion) on defence and security this year alone - nearly a third of the budget - meaning less money for health, education and research.
The conflict in Ukraine and ensuing barrage of Western sanctions have upended some sectors of Russia's economy, cutting its biggest banks from the SWIFT financial network, curbing its access to technology and restricting its ability to export oil.
While the government and central bank have acknowledged "difficulties", Moscow says its economy is resilient and that sanctions have boomeranged against the West by driving up inflation and energy prices.
Back to News