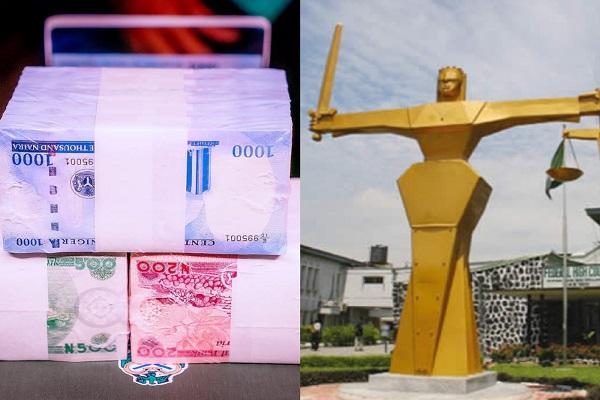 BREAKING: Old naira notes remain legal tender – Supreme Court
From: Agency Report
Wed, 15 Feb 2023 || Nigeria,

The Supreme Court has said its February 8 order barring the Federal Government and its agencies from enforcing the February 10 deadline for the use of old 200, 500 and 1000 naira notes still subsist.
The court made the clarification on Wednesday following complaint by lawyer to Kaduna, Kogi and Zamfara states, Abdulhakeem Mustapha (SAN) that the Fed Govt and its agencies have failed to comply with the order and have allegedly directed the rejection of the old notes.
Mustapha said the plaintiff filed a notice of none-compliance with the order of the court order made on February 8. And demanded that the court take action against the respondent to protect the dignity of the court.
He added: "That order has been flouted by the government. We are talking of executive lawlessness here. We have filed an affidavit to that effect…We want the court to renew the order for parties to be properly guided."
Justice John Okoro, who presided over a seven-member panel of the court, asked Mustapha to filed a proper application to put forward his complaints and to enable the respondent respond appropriately.
Justice Okoro said there was no need for a renewal of the court's order.
Back to News