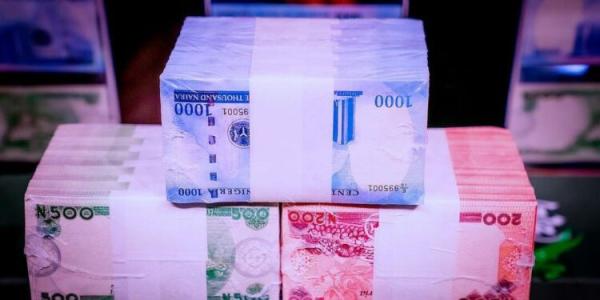 Supreme Court adjourns suit seeking to restrain Naira redesign policy
From: Agency Report
Wed, 15 Feb 2023 || Nigeria,
The Supreme Court on Wednesday adjourned hearing in a suit filed against the federal government seeking a restraining order to stop the full implementation of the naira redesign policy of the Central Bank of Nigeria (CBN) until February 22.
Recall Kaduna, Kogi and Zamfara have approached the apex Court amid cash crunch in the country.
In a dramatic twist, Edo and Bayelsa have also joined the Federal Government in suit by some States against the Federal Government on implementation of the Cashless Policy of the Central Bank of Nigeria (CBN).
Edo represented by a Senior Advocate of Nigeria SAN, told a panel of seven Justices of the Apex Court that it was in support of the Cashless Policy Regime and sought to be joined as respondent.
Bayelsa followed the suit when through its counsel, Mr Damian Dodo (SAN) announced support for the Federal Government and applied to be joined as respondent in the matter.
However, seven other states, Katsina, Lagos, Cross River, Ogun, Ekiti, Ondo and Sokoto joined their counterparts, Kaduna, Kogi, and Zamfara in the legal battle against the Federal Government.
The seven States in their respective motions for joinder pitched their tents with the three aggrieved states that initially filed the legal action.
Their joinder motion was moved by Mr Samuel Ologunorisa (SAN) and was granted by Justice John Okoro who presided over the matter.
The Court directed the plaintiffs to amend their originating summons to reflect the name of the seven fresh plaintiffs.
In the same vein, Bayelsa and Edo through their counsel, Damian Dodo (SAN) moved their application for joinder as respondents and was granted by the court following a no objection on the issue.
Justice Okoro also directed the Federal Government, Edo and Bayelsa to amend their statements of defense to reflect the new position of the case.
Back to News