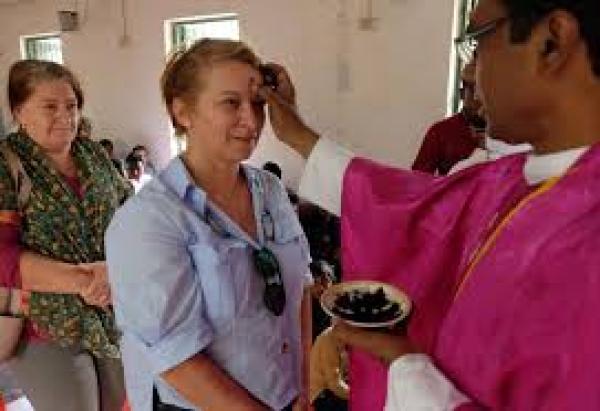 Ash Wednesday: Christians enter 2023 lenten season
From: Agency Report
Wed, 22 Feb 2023 || Nigeria,
Christians across the world on Wednesday entered the 2023 lenten season which runs From February 22 through April 6.
During the period, the faithful fast and pray for 36 days with the exception of Sundays, the day God rested from the work of creation that He had accomplished.
Christians attended church service this morning in commemoration of the start of lent. Some posted photos of their obeisance on social media.
During his sermon Rev. Fr. Godfrey Gopep, Parish Priest of St Finberrs' Catholic Church in Rayfield, Jos, advised Nigerians to shun evil.
The religious leader, who decried the spate of evil acts among devotees, advised them to have the fear of God at all times.
"A lot of us are deliberately doing evil to hurt others; we stay awake at night to plan evil instead to pray and think of positive things," he said.
Fr. Gopep urged citizens to be good to others, be pure in thoughts and all dealings, and shun acts that could adversely affect themselves, family and Nigeria.
"We should also use this holy season to serve God in sincerity and show love by serving the poor. By so doing, we will eradicate class of the poor," he added.
The annual fasting period prepares adherents for the resurrection of Jesus Christ on Easter Sunday, two days after Good Friday.
Back to News