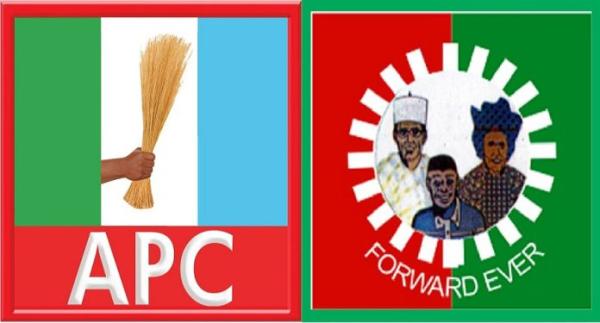 Imo: LP Reps candidate petitions IG over supplementary election
From: Agency Report
Tue, 7 Mar 2023 || Nigeria,
Uche Ogbuagu, the Labour Party candidate for Ikeduru/ Mbaitoli Federal Constituency in Imo State, has petitioned the Inspector General of Police, Usman Baba, the Chief Of Army Staff, Lucky Irabor, the National Security Adviser, the Director of the Department of Security Services and Assistant Inspector General of Police in charge of zone 9 in Umuahia over the supplementary election scheduled to hold on Saturday.
At a press conference on Tuesday, the LP candidate alleged that the candidate of the All Progressives Congress, Akarachi Amadi, his father and members of his campaign organisation were intimidating his supporters.
Ogbuagu, who currently represents Ikeduru Local Government Area at the state House of Assembly, claimed that the APC candidate had intimidated voters during the first ballot on February 25 and had concluded plans to rig the supplementary election on March 11.
Displaying copies of the petitions, the LP candidate said that he was confident of victory if the supplementary election is free, fair and credible.
The LP candidate had 17,000 votes from the first ballot while the APC candidate trailed him in second place with 12,000 votes.
He said, "The evidence before me proves that there were colossal attempts made by some callous people on February 25, when elections were held for the president and National Assembly, [to truncate the will of the people].
"In spite of the monumental electoral fraud perpetrated on that day, I was comfortably leading with over 17,000 votes, while the next person trailed behind with less than 12, 000 votes. INEC, eventually declared the election inconclusive since voting did not take place in certain polling booths and some were cancelled because of irregularities/ violence.
"It should be noted that so far, elections have been completed and announced in over 80 per cent of the polling units that make up Mbaitoli and Ikeduru. One Prince Charles Amadi, whose son is the APC candidate for Mbaitoli and Ikeduru Federal Constituency has been using thugs, armed men in various police and military uniforms and even those in mufti, but heavily armed to coerce and intimidate my people to vote against their conscience.
"At some booths, some people were beaten up and assaulted in my full glare. My uncles, old women, young pregnant and nursing mothers were beaten with several bodily injuries evident."
The LP candidate alleged that figures of the election that was cancelled and the results uploaded on INEC's Result Viewing Portal were in disparity with figures recorded on the ground on election day.
He also indicted security agencies for providing quite a large number of security operatives to someone who held no elected position nor government appointment.
"In his home town Eziama, this man, who prides himself as an operational leader, even as he is (and has) never occupied any known elective or appointive position, relocated booth 020 at Owuzor Hall to the residence of his errand boy, one Mr Chuks Metu, where voting took place without the consent and approval of INEC. We have video evidence available. He did the same thing at booth 021, Eke Amaehi, with a capacity of 1,382 votes, some of whom are fake and foreign names to the Eziama people, he relocated same to his compound and perpetrated all kinds of irregularities.
"In this booth, 1,382 voters were registered as copied by INEC ICT portal but for purposes of the rerun scheduled for March 11, 2023, this man and his evil cohorts, have falsified the figure to 10,382. I still doubt how a small polling unit in a remote village of Eziama Ikeduru can register even 1,000 voters let alone 10,283. In Eziama, there is a near zero presence of foreign elements, as all dwellers know each other by face and name.
"I wonder how the police, army, civil defence, etc can attach over 25 men in uniform to one man, who is neither elected nor appointed government functionary. Too much impunity. I am tempted to doubt the genuineness of those armed uniformed men because it is unthinkable that an ordinary civilian, who does not occupy any government position nor received any national honours could be officially given such security on election day.
"I have earlier petitioned the COAS, the IGP, the DSS DG, the Assistant Inspector General of Police zone 9, Umuahia etc, which copies will be made available to the press here and now."
Ogbuagu thanked members of the constituency for voting for the party in the February 25 elections and asked them to vote for the party ahead of the governorship polls and the supplementary elections
"Your vote for Labour Party again on Saturday, March 11, 2023 will serve as a confirmation and eloquent testimony of the landslide victory of the Labour Party at the presidential and National Assembly elections."
However, when contacted, the spokesperson for the APC candidate, Darlington Irobi, said that the LP candidate was afraid of the supplementary election.
He said that if there was any form of electoral malpractice on February 25, it was perpetrated by the LP candidate and supporters.
Back to News