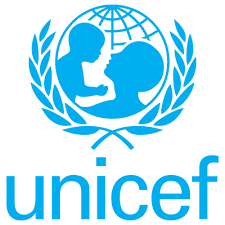 UNICEF announces 'work opportunities' *See how to apply
By: Cletus Sunday Ilobanafor
Tue, 14 Mar 2023 || Nigeria,
The UNICEF Internship Program for 2023-24 is now open to individuals worldwide who wish to develop their knowledge and improve their abilities. This opportunity is fully funded and accessible to undergraduate, masters, and PhD students.
The UNICEF Internship Program provides students and recent graduates with practical experience of UNICEF's operations worldwide. Internships are available globally. When a UNICEF office needs an intern, they post the position on their website, and all eligible applicants may apply. The vacancies list displays the currently available positions.
The program is open to candidates from all countries, and UNICEF operates in over 190 nations, collaborating with United Nations organizations based in New York. Additionally, individuals may apply for the KAUST International Internship in Saudi Arabia.
Students globally can apply for UNICEF internships. Anyone over 18 can apply. Eligibility requires current enrollment in undergrad, PhD programs, or graduation within 2 years. Applying is free.
The UNICEF Internship Program is an excellent starting point for launching your career. It offers financial support, including a monthly stipend, travel expenses, and assistance with living expenses. The program's financial benefits are designed to support interns who may have limited resources, ensuring that talented young individuals can participate in the program.
UNICEF or a partner institution covers some of the living expenses for the intern. The program also offers a one-time lump sum payment for travel expenses, which can be used to cover visa fees and other related expenses. The amount of the stipend and lump sum payment may vary depending on the location.
Applicants should be enrolled or have recently completed a degree program. Proficiency in one of UNICEF's working languages (English, French, Spanish) is required. Recent academic performance must demonstrate a strong academic record. There is no application fee charged by UNICEF for the internship program.
UNICEF Internship Programs have different application deadlines, and the programs are open for applications throughout the year. Students can enroll in the programs at any time. The current Internship Opportunities are available for students to apply. Applicants should select their preferred Internship Program to apply for and ensure they have all the required documents and information before applying.
To apply for the UNICEF Internship Program, visit the UNICEF Vacancies Page: https://www.unicef.org/careers/internships. Choose "Internship" under Contact Type and select "Internship" under Position Level to view available internships. Review the requirements for the desired internship and fill out an Online Recruitment Profile on the website. Prepare a CV/Resume that showcases your skills and qualifications and craft a compelling Cover Letter explaining why you are the right fit for the internship. Submit your application materials via email as instructed and follow up on your application if you don't hear back within a reasonable time frame.
The UNICEF Internship Program for 2023-24 is an excellent opportunity for individuals worldwide to develop their skills, knowledge, and abilities while contributing to a noble cause. The program provides financial support and practical experience of UNICEF's operations worldwide. Apply today and become part of the UNICEF team!
Back to News