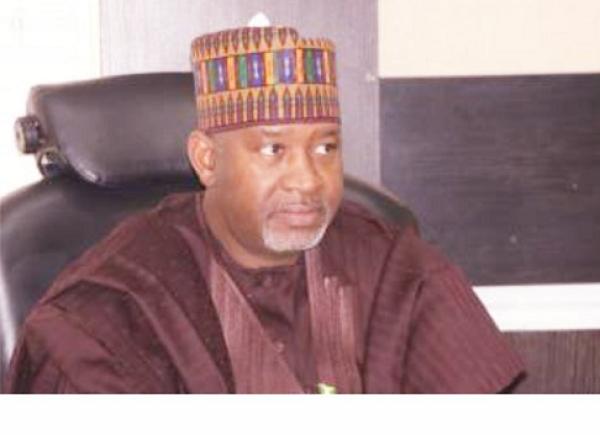 Nigeria Air 98% ready, takes off before May 29 —FG
From: News Editor
Fri, 24 Mar 2023 || Nigeria,
The Federal Government on Thurs­day said the national carrier, Nigeria Air, is 98 percent completed and will begin operations before May 29, 2023.
Hadi Sirika, the Minister of Avia­tion, disclosed this at the 10th Nation­al Aviation Stakeholders Forum 2023, in Abuja, adding that the successful implementation of the Aviation Road­map would gulp about $14.166 billion.
The minister said that local and in­ternational flights would commence soon following ongoing negotiations with the Ethiopian Airlines Group Consortium and the Federal Govern­ment of Nigeria.
According to him, negotiations are ongoing with the Ethiopian Airlines Group Consortium and the Federal Government of Nigeria, saying the next step is the Federal Executive Council approval of the full business case. ­
"Operation of local and international flights will com­mence soon. Before the end of this administration, before May 29, we will fly.
"However, with the success­ful implementation of the road­map projects, our overall goal is to grow the aviation sector's contribution from the current 0.6% to 5% (approximately $14.166 billion)", he added.
Sirika said that the Interna­tional Air Transportation As­sociation (IATA) in June 2020, reached a significant contribu­tion to Nigeria's economy by providing about 241, 000 direct and indirect jobs for Nigerians.
Speaking further, the min­ister said the benefits Nigeria stands to derive from the es­tablishment of the national carrier are reduced capital flight from Nigeria; gain the optimal benefit of BASA and SAATM and develop an avia­tion hub.
The minister also hint­ed that the national carrier would adequately contribute to the Gross Domestic Product (GDP); facilitate hospitality and tourism; facilitate growth and development of the Nigerian agricultural sector and create jobs around the Agro-Cargo Terminals.
According to him, "A study showcases the significant con­tribution of air transporta­tion to the national economy, through providing 241,000 jobs (direct and indirect) and a con­tribution of $1.7 billion to the national economy.
"Furthermore, we have successfully debunked the gospel truth that aviation doubles every 15 years. Cur­rently in Nigeria, the number of airports including those currently being developed has doubled, the passenger number has doubled, other entrepreneurships including catering and ground handling have blossomed, the number of airlines and jobs has multi­plied", he said.
Sirika also said that the avi­ation sector is challenged with: "Inadequate safety, security and surveillance equipment; capacity development of un­employed trained professional Nigerian aviators and ageing and over-bloated workforce in the aviation agencies; high cost of funds and shrinking capital market.
"Poor and intolerable con­dition of airport facilities and equipment (long waiting and check-in times, time consum­ing security screening and bag­gage pickups; high debt profile of domestic airlines; slow and cumbersome procurement process; lack of skilled high level management personnel in airlines."
Back to News