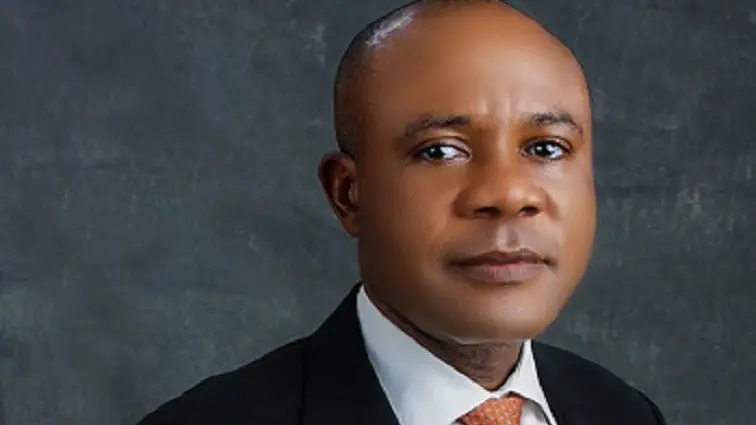 No victor, no vanquished- Enugu governor-elect
By: Cletus Sunday Ilobanafor
Sat, 25 Mar 2023 || Nigeria,
The Enugu state governor-elect,Dr Peter Mbah,has extended a hand of fellowship to
The governorship candidates of the other parties,to join him in the task of building the Enugu state of our dream,stating they are all winners of the election.
Dr Mbah's olive branch to the other candidates was contained in his acceptance speech to the people of Enugu state,read before news men on Thursday morning,March 23.
Recall that the repeated collation that led to his declaration as governor elect of Enugu state ended late on Wednesday night.
Mbah stated," In the elections that we ran, we are all winners. No one is a victor, nor is anyone vanquished. The task at hand transcends emotions, politics and other mundane divides.
"It is why I extend my hands of fellowship to all my colleagues with whom I ran the gubernatorial election. Our dear Enugu State is greater than all of us. Let us come together and give our people a tomorrow that befits their hard-work, industry and ancestry of greatness",he stated.
The Enugu state governor elect stressed that his administration once sworn in,will be in a hurry to develop the state. He assured that the perennial problem of water scarcity in Enugu metropolis will be solved whithin the first 180 days of his administration. He promised to extend provision of portable drinking water to other towns in the state gradually.
His words,"As we bring water to all homes in Enugu metropolis in the first 180 days of our being sworn in, We shall bring water in the shortest possible time to Nsukka,Oji River,Udi,Awgu and others too.We shall frontally confront the infrastructural deficit in all parts of the state and no one will be left behind".
The Enugu state governor elect disclosed that his administration will dualise the Abakpa to Opi to Nsukka road and build mono rails from Enugu to Nsukka,Udi,Awgu etc.
He said his administration is equally in a hurry to build a world class Theme park in Enugu. Build School of Science,Technology,Engineering and Mathematics(STEM)in each of the three senatorial zones of the state.
Back to News