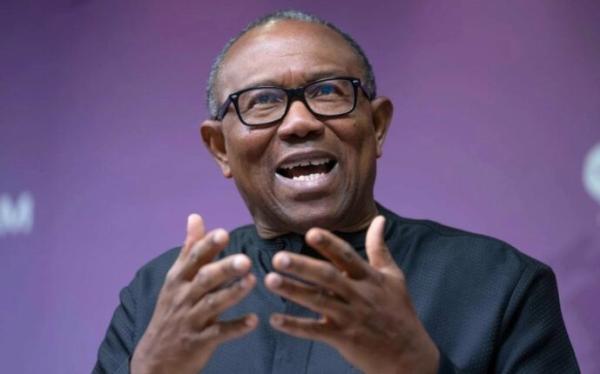 Peter Obi lauds Air Peace Boss for evacuating Nigerians from Sudan, mourns Enahoro
From: CEOAFRICA News Reporter
Thu, 27 Apr 2023 || Sudan,
The Presidential can­didate of the Labour Party, Peter Obi, has appreciated the kind gesture of the Air Peace Chairman, Chief Allen On­yema, for responding to the distress call of stranded Ni­gerians in Sudan.
Obi, in a message to On­yema said, "My warmest felicitation and apprecia­tion to the Chairman of Air Peace, @allenOyema, for his gracious act of altruism in helping with plans to airlift distressed and stranded Nige­rians from war-torn Sudan.
The LP standard bearer thanked him "for your pa­triotism and for helping our nation in its time of difficul­ty. Your consistent efforts in promoting national interest and cohesion are exemplary. Such selflessness speaks to the need for our greater uni­ty and being our brother's keeper irrespective of tribe and religion and despite our diversity."
The former Anambra State Governor stated that the various noble gestures of Chief Onyema will serve as instructive lessons to our people, and that acts of nation-building by patriotic citizens come in different strands.
"Those who can make meaningful contributions must be ready to do so self­lessly. God bless you and God bless Nigeria," Obi said.
Meanwhile, Mr. Obi has lamented the death of iconic journalist, Mr Peter Enaho­ro, popularly known by his pen name, Peter Pan.
In a statement issued on Tuesday, Obi said the late re­nowned journalist spent his talent and resources fighting for a better Nigeria even at great personal discomfort.
"In journalism, Late En­ahoro was first class, in the struggles for Nigeria's inde­pendence from colonial rule, his contributions were well documented and in the fight to give Nigeria good leader­ship, his efforts were monu­mental.
"He was not only a great advocate and crusader for good and competent leader­ship; he was one of the great­est defenders of true Democ­racy in Nigeria.
"He was in constant con­frontation with the military dictatorship because of his deep-rooted belief in a popu­larly elected government, not a government that comes to power through violence and manipulation", Obi said.
"His role in using journal­ism -his profession of choice -in advancing Nigeria's in­dependence struggle is well recorded and regarded. His famous book, 'How to Be a Ni­gerian' placed our country in the historic and literary lime­light. He was a great advocate & crusader for democracy and good governance, who consistently decried military anti-politics in Nigeria.
The Labour Party candi­date regretted that the icon­ic journalist died when his experience was most needed in Nigeria, especially in the fight to retrieve the country from those holding it down
The former Governor of Anambra State, however, said the Nigerian people ap­preciate and honour the re­nowned journalist for labour for the good of the country.
Back to News