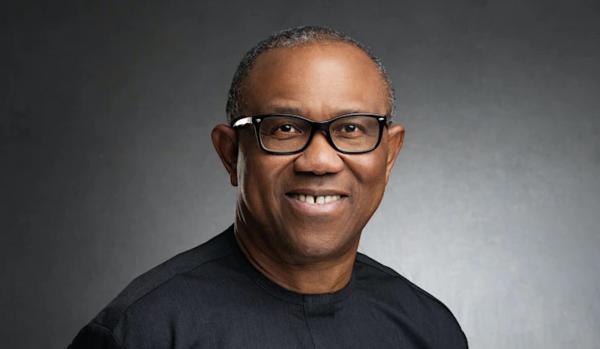 I was never arrested in London-Peter Obi
From: Agency Report
Tue, 2 May 2023 || Nigeria,
The presidential candidate of the Labour Party (LP) in the 2023 election, Mr. Peter Obi, yesterday clarified that contrary to recent speculations and reports, he was neither arrested nor committed any offence in the United Kingdom.
Speaking on Arise TV he said he was only stopped for a routine immigration check, "because there appeared to be a duplication of my identity."
Obi said contrary to news reports, the interview with the immigration official lasted for about 20 minutes, adding that he was, "treated with all due respect" during the whole encounter.
He maintained that he never committed any offence in the UK from 1993 to 2005, when he lived in the country or found wanting in any part of the world.
He said, "I was never arrested; I was never detained and I didn't commit any offence. I was stopped for a routine immigration check because there appeared to be a duplication of my identity.
"And all this lasted for a maximum of 20 minutes. And I was treated with all due respects. I have lived in the UK from 1993 to 2005. Not just that I live there; from that 1993 till now; it is a period of 30 years.
"I have never been questioned, arrested, detained in any country in the world. I have never for any reason found myself in any manner being questioned over any offence."
The former Governor of Anambra State insisted, "I have not committed any offence and it was a routine immigration check and it lasted less than 20 minutes,
"I was actually given all the due respect by the boarder personality that interviewed me and who told me 'Your identity is duplicated – be careful', and actually had to walk me through what I can call the VIP process. And I have a written document from the British Government clarifying the situation."
He said some Nigerians who arrived with him on the British felt traumatised over the development.
"People said I was detained, committed an offence and several offences or that his company was closed, he wasn't paying taxes.
"For the years I lived in Britain, never had I been questioned," he said.
He stressed that the only country he is a citizen is Nigeria, maintaining that he does not hold dual citizenship.
Also, responding to a question on an allegation that he could be a citizen of Solomon Island, Obi said: "I have never been there all my life. The few places I have gone in the Caribbean is Haiti. I was a governor when they had the earthquake. Everybody close to me know that I have been to most troubled places in the world. So, when there was earthquake in Haiti, I went to President Goodluck Jonathan and told him I was going to the country to help them rebuild and he (Jonathan) was surprised.
"That is what I have done all my life; I have been to most troubled places in the world. I withdrew my son from school and we went to Haiti. I helped them to raise money then, over $200,000. So, I have been to Haiti and also Barbados, but I don't know Solomon Island.
"I don't own a property anywhere outside Nigeria, except in the UK, where I live. Other than that, if there is a property in the name of Peter Obi, it is fake and I don't need it. Why would I own a property where I don't live?"
The LP presidential candidate described the allegation of treason levelled against him by the Minister of Information, Lai Mohammed, as, "the height of rascality."
"I committed a treasonable offense and I am in Onitsha, but my minister went and announced it in Washington. That is the waste in governance I am talking about.
"The amount it cost Nigeria to go and make that announcement in Washington, can build a block of six classrooms in a primary school.
"I am sure if you go to his village, there are so many places where children don't have desks or classrooms. Instead of using that money to fix it, he used the money to go to Washington, just to accuse someone who lives in Onitsha of treason.
"It is rascality of the highest order and that is the reason we are calling for a new Nigeria, where things work the way it works in other climes. From there he went to London, announcing same thing. He should have invited me or come to see me."
Obi, who described Prof. Wole Soyinka as "a dear father," to him, said he was said that some persons were attacking the Nobel laureate over his fascism comment.
He, however, pointed out that, "some of the Obidients or people they mentioned were Obidients are not entirely people who are with us. The opposition has also come into it. But I was very sad that there was such an exchange between a respected father."
He, nevertheless noted that youth in the country react angrily to issues because they have "been pushed to the wall."
He stressed that he is not a religious or tribal bigot, just as he accused the Chairman of the Independent National Electoral Commission (INEC), Prof. Mahmood Yakubu, of not following the guidelines set by the electoral body in the last elections.
Back to News