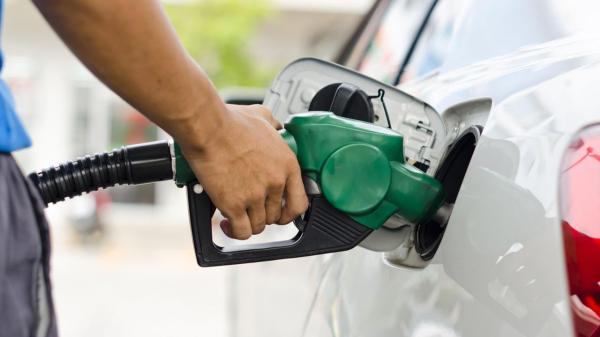 Tinubu cannot unilaterally remove fuel subsidy – TUC blows hot
By: News Editor
Tue, 30 May 2023 || Nigeria,
The Trade Union Congress of Nigeria (TUC) has countered President Bola Tinubu over his decision to remove fuel subsidy.
TUC said Tinubu cannot solely take the decision to remove subsidy payment on petroleum products in the country.
The TUC said that the newly inaugurated President should "tarry awhile to give room for robust dialogue and consultation and stakeholders engagement" before making any decision on the "delicate" matter.
The Congress said there are a host of issues that need to be amicably considered and resolved before such a decision can be taken by the President.
"Nigerian Workers and indeed masses must not be made to suffer the inefficiency of successive governments," the TUC said in a statement co-signed by its President, Festus Osifo; and Secretary General, Nuhu Toro.
On Monday during his inaugural speech at the Eagle Square in Abuja, Tinubu said the era of subsidy payment on fuel has ended, adding that the 2023 Budget made no provision for fuel subsidy and more so, subsidy payment is no longer justifiable.
"The fuel subsidy is gone," Tinubu said, noting that his government would instead channel funds into infrastructure and other areas to strengthen the economy.
The Nigerian National Petroleum Company Limited (NNPCL) has since backed Tinubu on the removal of fuel subsidy.
Fuel queues have since resurfaced across the country since the presidential pronouncement as Nigerians forage for the premium product.
However, the TUC said the President cannot unilaterally take a decision on subsidy removal, saying that there was a reason the immediate past administration of Muhammadu Buhari pushed the "sensitive issue" to the new government.
"While listening to Tinubus's Inaugural Address, we were at first encouraged, by his pledge to lead as a servant of the people (and not as a ruler) and to always consult and dialogue, especially on key and knotty national issues," the TUC stated.
"But we were subsequently taken aback, even horrified, when he announced the withdrawal of subsidy on petroleum products, if by this, he means increases in pump price and the exploitation of the people by unregulated and exploitative deregulated prices, then it's a joke taken too far.
"It is not for nothing the Buhari government pushed this to the new administration, but we expect the Tinubu government to be wise on such a sensitive issue and be more explicit in its pronouncement to avoid contradictory interpretation when comparing his written statement, what he said and the provision in 2023 appropriation act.
"We dare say that this is a very delicate issue that touches on the lives, if not very survival, of particularly the working people, hence ought to have been treated with utmost caution, and should have been preceded by robust dialogue and consultation with, the representatives of the working people, including professionals, market people, students and the poor masses.
"Accordingly, we hereby demand that President Tinubu should tarry awhile to give room for robust dialogue and consultation and stakeholders engagement, just as he opined in his speech until all issues and questions – and there are a host of them! – to ensure that they are amicably considered and resolved. Nigerian Workers and indeed masses must not be made to suffer the inefficiency of successive governments."
Back to News