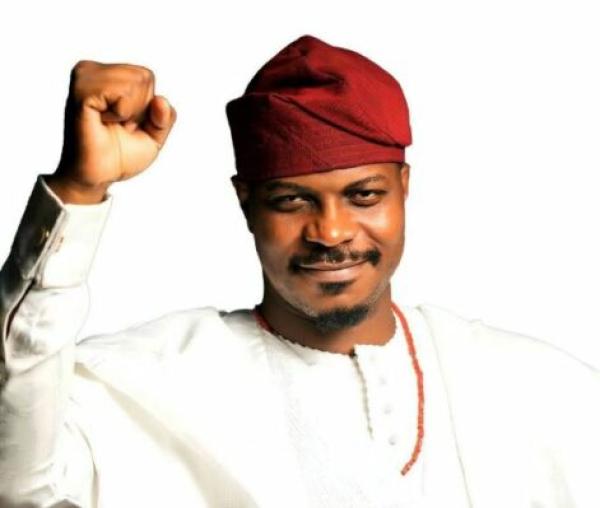 Rhodes-Vivour reacts to fuel subsidy removal
By: Cletus Sunday Ilobanafor
Thu, 1 Jun 2023 || Nigeria,
Mr Gbadebo Rhodes-Vivour, the governorship candidate of the Labour Party (LP) in Lagos, says if the Nigerian people "must make sacrifices, then the politicians must commit class suicide".
He stated this in a statement in reaction to the removal of subsidies on Premium Motor Spirit (PMS) also known as fuel.
President Bola Tinubu had on Monday during his inaugural speech, announced that the federal government can no longer afford to pay the fuel subsidies.
This announcement has caused a ruckus, with an increased pump price from N185 to the range of N455 to N570 as announced by the Nigerian National Petroleum Company Limited (NNPC Ltd).
Reacting to this, Rhodes-Vivour said "spending over two trillion on subsidy payments is a luxury our country can no longer afford. Nigeria is spending on subsidising PMS than on education and infrastructural development combined.
"Clearly, this is unsustainable. However, if the people must make sacrifices, the politicians must commit class suicide. Since the state can't afford to subsidize petrol for its citizens, why should it shoulder the excesses, vanity, and impunity of the political elite and their cronies?
"To cushion the impact of petrol subsidy removal on working-class Nigerians, the Federal government must be transparent on which project it intends to fund with the savings and how the said projects will positively impact the lives of many Nigerians. Consequently, the National Assembly and civil society organizations must hold the executive accountable for this expenditure.
"Additionally, the Federal government may consider import waivers and tax exemptions that would make alternative energy, like solar, more affordable for citizens.
"In Lagos state, Alausa must embark on an Integrated Mass Transportation project that not only eases commuting but reduces the average cost of transportation. After food, the average Lagosian spends more on transportation than any other household expenditure.
"According to a recent report by the NBS, commuters' average fare for bus journeys within cities tripled by 230.5% in the last three years.
Hence, with the removal of the petrol subsidy, Lagosians are likely to spend far more on food and transportation, further weakening their purchasing power.
"Consequently, the state's economy will suffer once consumer spending shrinks significantly in Lagos. Therefore the government must immediately pursue a transportation policy that raises workers' productivity, reduces costs, and stimulates the economy.
Back to News