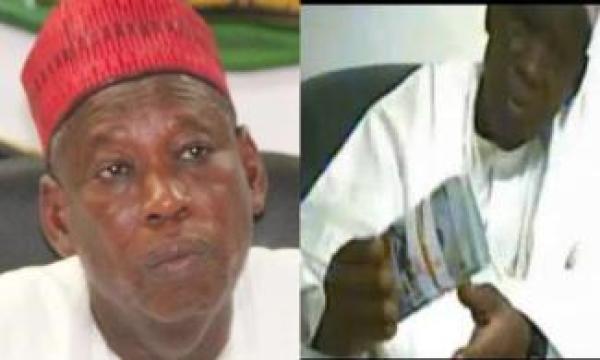 Ganduje's dollar video authentic — NOT doctored- Kano PCACC
By: Abara Blessing Oluchi
Thu, 6 Jul 2023 || Nigeria,
The Kano Public Complaints and Anti-Corruption Commission (PCACC) says forensic analysis has confirmed the authenticity of the bribery video of Abdullahi Ganduje, former governor of the state.
Speaking on Thursday, Muhuyi Magaji, chairman of the commission, said the video was not a voice-over.
In October 2018, Daily Nigerian, an online newspaper, published a video of Ganduje allegedly receiving bundles of dollars from contractors which he stuffed into his 'babanriga', a traditional outfit.
The newspaper said the former governor requested the sum of $5 million as bribe, from the contractors who recorded the video.
However, Ganduje had immediately insisted that the video was doctored.
The former governor had in June, asked a high court in Kano to stop the Economic and Financial Crimes Commission (EFCC) from investigating the bribery video.
Magaji said the commission is committed to investigating all corruption matters, including the dollar video that featured Ganduje.
"Yes, I said it live. Not only forensic analysis that confirmed it, we have strong headlines that suggest that but as I said, the forensic analysis told us that it was not doctored and also not a voice-over. So we built on that," he said.
Back to News