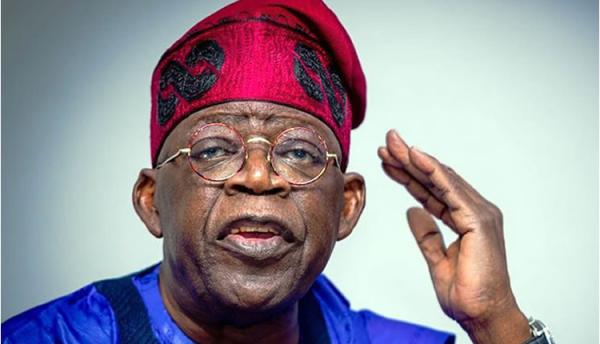 Subsidy: N617 per litre is extortion, fuel price should be N150 – PDP slams Tinubu
By: Abara Blessing Oluchi
Wed, 19 Jul 2023 || Nigeria,
The Peoples Democratic Party, PDP, has accused President Bola Tinubu's administration of extorting Nigerians with the increased N617 pump price of petrol.
PDP said the price of fuel should not be more than N150 per litre, adding that the increased rate was a maladministration by Tinubu's government that has shown extreme insensitivity and callousness towards Nigerians.
The Party cautions that the increase is worsening the already suffocating economic situation under the APC and has the capability of triggering a very serious crisis in the country if not abated.
A statement by PDP's spokesman, Debo Ologunagba said it is appalling that instead of seeking ways to stabilize and grow the economy, the APC administration has abandoned the welfare of Nigerians which is the primary purpose of Government under Section 14 (2)(b) of the Constitution of the Federal Republic of Nigeria, 1999 (as amended) and left the citizens to the vagaries of market forces and exploitative cabal; a disposition that is characteristic of a government that is not accountable to the people.
Ologunagba: "The PDP is alarmed that with its ill-thought out, badly planned and hurriedly-executed policies, the APC is running Nigeria's economy aground with the value of naira rapidly plummeting, businesses and production shutting down; citizens losing their means of livelihood, commercial and social activities crippled, with millions of families no longer able to afford their daily needs as the costs of food, medication and other essential goods and services continue to skyrocket.
"The present dire situation comes as a consequence of APC's insensitivity, seething corruption, scandalous cluelessness and lack of capacity to effectively steady and manage the nation's economy.
"Our Party insists that the N617 per litre of fuel is excessive, unacceptable and cannot be justified under any guise. This is especially given the economic potential and prospects within our country.
"Even with the removal of subsidy on petroleum products, the PDP maintains that with a deft, transparent and innovative management of resources, economic potentials, national comparative advantage and expanded value chain in refining capacity, fuel should not sell for more than N150 per litre in Nigeria."
Back to News