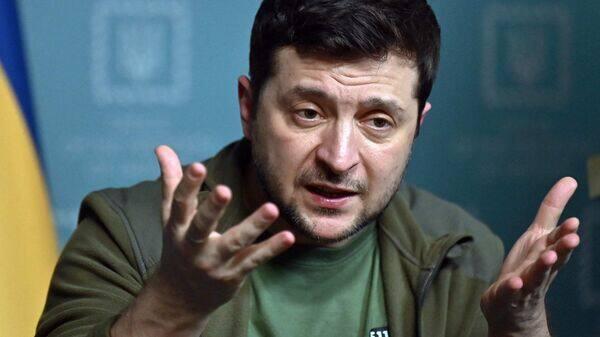 Zelensky sacks ambassador to UK after criticism
By: Abara Blessing Oluchi
Sat, 22 Jul 2023 || United Kingdom,
Ukrainian leader Volodymyr Zelensky dismissed him on Friday after he criticised the president's response to a row over British military aid.
Prystaiko had criticised Zelensky's sarcastic response to suggestions from British defence minister Ben Wallace that Ukraine should show more gratitude for arms supplies from its allies.
Zelensky signed a decree dismissing Prystaiko, published on the presidential website. It did not provide a reason.
The row began when Wallace told journalists at a NATO summit in Vilnius this month that Britain was not an Amazon delivery service for weapons to Ukraine and suggested Kyiv could express more "gratitude".
The UK is a major donor of weapons to Ukraine and also trains its troops.
Zelensky responded at a press conference at the summit, saying he did not know how else to make clear Ukraine's gratitude, adding: "We could wake up in the morning and express our words of gratitude to the minister personally."
The Ukrainian diplomat agreed with a suggestion from a Sky News interviewer that Zelensky responded with "a little bit of sarcasm" to Wallace.
"I don't believe that this sarcasm is healthy. We don't have to show the Russians that we have something between us, they have to know that we are working together," Prystaiko added, stressing the need to smooth over relations with the UK.
"If anything happens, Ben can call me and tell me everything he wants," the diplomat said.
Prystaiko is a career diplomat who has served as ambassador to the United Kingdom since July 2020. He was previously Ukraine's foreign minister from 2019 to 2020.
Back to News