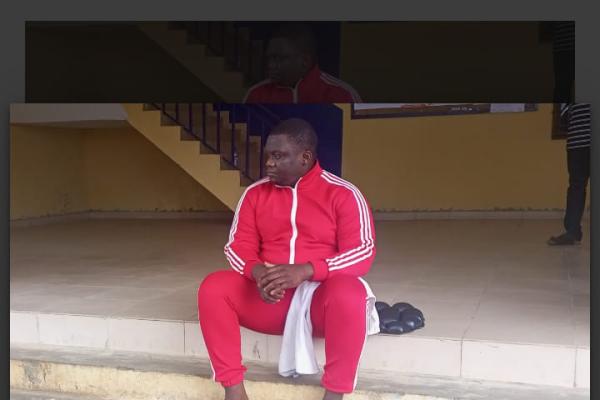 Police arrest hit-and-run driver who allegedly crushed ASP to death in Ondo
By: Abara Blessing Oluchi
Wed, 2 Aug 2023 || Nigeria,
A hit-and-run driver, Godson James, accused of crushing an Assistant Superintendent of Police (ASP) to death has been arrested by the Ondo State Police Command.
James allegedly knocked down the deceased, Emmanuel Oyewole, with his vehicle along the Benin-Akure Expressway in Ifon, the headquarters of Ose Local Government Area of the state on Saturday, July 22, 2023.
The suspect reportedly fled but was later arrested by men of the Nigerian Army in Edo State.
Parading the suspect at the headquarters of the police command in Akure, the state capital, on Tuesday, August 1, the state Commissioner of Police, CP Taiwo Jesubiyi, explained that the suspect crushed the deceased policeman to death while he was trying to evade arrest after an allegation of fraud was reported at the police station against him.
"Policemen and military men at the checkpoints within the axis he took were alerted. In the process of trying to evade arrest, he intentionally ran over an Assistant Superintendent of Police attached to Ifon Division, ASP Emmanuel Oyewole, in Ori Ohin with his vehicle. The officer was confirmed dead in the hospital," the CP stated.
"He was later arrested by officers of the 4 Brigade Headquarters, Sobe in Edo State. The suspect, Godson James, was later handed over to the police with the sum of N1.5m."
However, the 47-year-old suspect denied being a fraudster, saying he mistakenly knocked down the policeman while he was running away from some armed persons he thought were robbers on the road.
"As I was going, I started hearing different things about a kidnapper driving a black Tundra. I stopped at a checkpoint where they asked if I was the kidnapper they were looking for and I told them I'm not a kidnapper and I was left alone," he said.
"Suddenly, as I was going, I saw some people wearing police uniforms with one of them bending over on the road. As I tried to manoeuvre, I heard a gunshot hit my car from the front. Believing the police cannot just shoot at me, I believe they were robbers and manoeuvred to come out at another location. That was when I hit one of them. I was trying to save my own life when I hit the person.
"When I packed, I saw that my radiator was affected by the gunshots. Trailer drivers passing by told me kidnappers were coming and I drove off. The military uniform they claimed to have seen in my car was just a seat jacket."
Back to News