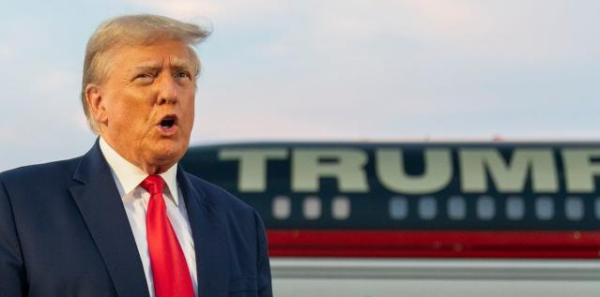 Donald Trump's Georgia criminal case to be livestreamed, Judge rules
By: Abara Blessing Oluchi
Fri, 1 Sep 2023 || Nigeria,
A judge has ruled that court proceedings against former US President Donald Trump and his co-defendants in their Georgia election fraud case will be televised.
The trial will also be live-streamed on YouTube, Fulton County Superior Court Judge Scott McAfee also said. Trump is among 19 people charged with a conspiracy to overturn the US state's 2020 vote results. In total, Trump faces 13 charges - including racketeering - for allegedly pressuring Georgia officials to reverse the results of the 2020 presidential election in that state.
Trump has pleaded not guilty to the charges, waiving the right to appear in court next week.He turned himself in at Fulton County Jail in Atlanta last week, where he had his mugshot taken, the first time a US president had a mugshot.
Trump has repeatedly denied any wrongdoing, describing the case as politically motivated.
In a court document filed on Thursday, Trump said he "fully understands" the nature of the allegations and his right to appear in court.
"Understanding my rights, I do hereby freely and voluntarily waive my right to be present at my arraignment on the indictment and my right to have it read to me in open court," the signed document says.
Trump, the current frontrunner for the 2024 Republican presidential nomination, has appeared at each of his three previous arraignments
Back to News