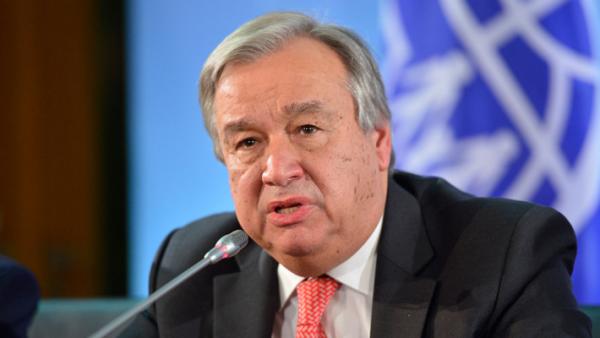 UN chief 'deeply saddened' over deaths from South Africa fire disaster
By: News Editor
Sun, 3 Sep 2023 || Nigeria,
The UN Secretary-General Antonio Guterres on Friday expressed "deep sadness" at the news of the fire disaster in Johannesburg.
The fire, which reportedly happened on Thursday, killed 74 people, including 12 children.
The overnight blaze ripped through a five-storey rundown building in the city centre occupied by homeless people and squatters. Dozens were injured.
The building was among many in the downtown area that have been abandoned and "hijacked" by criminal gangs who rent them out to families.
The fire was among the worst in South Africa's history. President Cyril Ramaphosa, who visited the site, described it as a "tragedy" and "a wake-up call", according to media reports.
UN Spokesperson Stephane Dujarric, at a news briefing at UN Headquarters in New York, said the secretary-general sent his condolences to the affected people.
"In this moment of great sadness and grief, he conveys his sincere condolences to the families of the victims and to the government and people of South Africa," Dujarric said.
Guterres also wished a prompt recovery to the injured.
He added that the UN Country Team in South Africa was ready to work with the authorities to provide assistance to those affected by the fire and to prevent further incidents of this nature.
Back to News