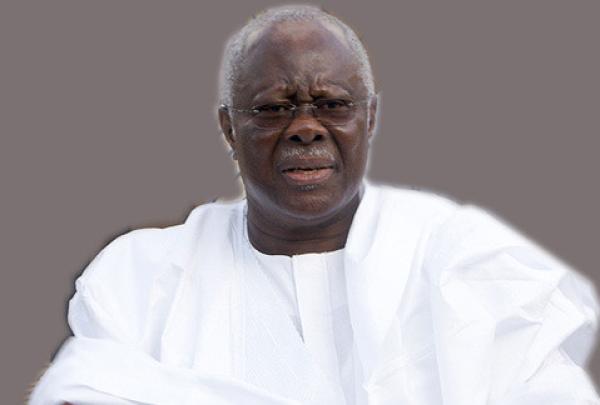 Nigeria Elections: Judiciary shouldn't determine winners – Bode George
By: News Editor
Tue, 5 Sep 2023 || Nigeria,
Former Deputy National Chairman of the People's Democratic Party, Chief Olabode George has stated why it is not right for the judiciary to determine election winners in Nigeria.
George who was reacting to the presidential election tribunal's announcement of giving a judgement on Wednesday, September 6, stated that allowing the judiciary to determine election winners, takes away the right of the people to determine poll winners.
He said;
"Our country has been doing, very little positively and very much negatively. In the last few days, I have been thinking as a former military officer and as a civilian since I have served five presidents.
"Our electoral process is shambolic, nonsensical and makes the country nosediving. It is the manipulation of the system.
"A glitch on the day of the election is unforgivable but the INEC chairman told us they were ready but with what happened, generations to come will never forgive him.
"The most contentious issue in Nigeria today is the judiciary, it is one of the pillars of government. Is it right for the judiciary to tell us who won or lost the election? What we understand by democracy is Government of the people by the people and for the people but in our own case it shouldn't be Government of the judiciary by the judiciary and for the judiciary. Is that democratic?
"It is the will of the people that should prevail. If you discover any wrong, ask them to go back and conduct a fresh election even if it takes a hundred times. The job of the judiciary is not to tell us who lost or who won."
Back to News