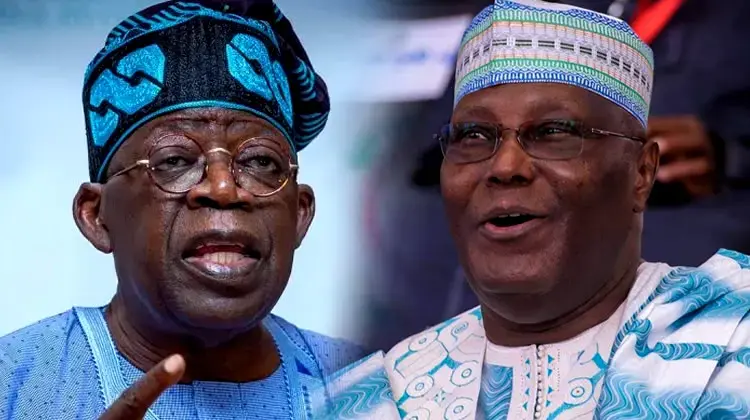 Atiku sues Tinubu's Chicago State University afresh, hearing tomorrow
By: News Editor
Mon, 11 Sep 2023 || Nigeria,
Hearing will begin tomorrow at The United States District Court for the Northern District of Illinois tomorrow, in the fresh case filed by Atiku Abubakar against Chicago State University(CSU), which President Bola Tinubu attended from 1975 to 1979.
Atiku seeks to compel the university to produce documents, information, or objects on President Bola Tinubu or to permit inspection of premises in a civil action
According to reports Atiku launched the fresh effort days after the Presidential Election Petition Court (PEPC) dismissed his petition against Tinubu's election.
He believes that the case will enhance his chances of overturning the judgment of the PEPC at the Supreme Court
Court papers showed that the matter was docketed by the Clerk of the court on Friday, September 8, 2023 before the Honourable Jeffrey T. Gilbert and the testimony of CSU would be taken in-person on Tuesday.
The court however stated that should the CSU or its representative be unable to make in-person appearance, such a person can opt for a telephone appearance.
"The court's preference, however, is for counsel who will be speaking at the hearing to appear in person," the court said in the Notice of Docket Entry.
The court said it is treating the matter with urgency in the light of the exigent circumstances presented by Atiku Abubakar and to make room for the possibility of appeal to the court's ruling.
Documents requested included: A true and correct copy of any diploma for a Bachelor of Science degree issued by CSU in 1979; a true and correct copy of any diploma issued by CSU in 1979 to Mr. Tinubu; true and correct copies of any diplomas issued by CSU (other than to Mr. Tinubu) that contain the same font, seal, signatures, and wording (other than the name of the recipient and the specific degree awarded) as contained in Exhibit C which purports to be a CSU diploma issued to Mr. Tinubu on or about June 22, 1979.
Other documents are true and correct copies of any CSU documents relating to Mr. Tinubu that were certified by Jamar C. Orr, Esq; and a declaration, and all communications to or from CSU concerning the certification of such documents by Jamar C. Orr, Esq., during the period August 1, 2022 to August 1, 2023.
The suit supported with several documents also sought appearance of representative(s) of CSU at a time, date, and place set forth in the supporting documents to testify at a deposition to be taken in this civil action
Back to News