Nigeria :: News
Court adjourn LASU student's murder trail till March 3,10, 2021
Nov 21, 2020
Source: CEOAfrica News: Reported by-Joy Onuh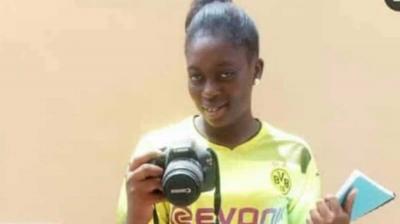 OSUN STATE
An Osun State High Court sitting in Osogbo has adjourned the hearing of the murder case of LASU student Favour Daley-Oladele till March 3rd and 10th, 2021 on accounts that no lawyer appeared for the accused.
It had earlier been reported that an Osun State-based Pastor, Segun Philip; a youth, Owolabi Adeeko; and his mother, Bola had allegedly murdered Favour, and used vital parts of her organs for money ritual in Ikoyi, Osun State.
The accused were first arraigned before Magistrate Olukunle Idowu-Faith of an Apomu Magistrates' Court on Friday, January 10, 2020, before the matter was moved to High Court for lack of jurisdiction.
Upon their arraignment, Magistrate Idowu-Faith, remanded them in Ilesa Prison and adjourned the matter till Wednesday, March 25, for mention.
Appearing before Justice Grace Onibokun, while Kemi Bello, the Director of Public Prosecution in Osun State Ministry of Justice, announced appearance for the prosecution, no lawyer appeared for the accused.
A little drama, however, ensued when a lawyer, who was in court for another matter offered to represent the accused on pro bono.
But one of the accused, Bola rejected the offer, saying they had a counsel.
She said their lawyer had thought the matter would come up on Thursday, hence his inability to be present in court when the matter was called.
Being their first appearance before the court, the charge of the accused was not read.
In her ruling, Justice Onibokun remanded the accused in Ilesa Correctional Centre and adjourned the matter till March 3rd and 10th, 2021 for hearing.
Headlines (Nigeria):
Read our other news items below...