Nigeria   ::   News
Paying ransom, negotiation with bandits will keep fuelling banditry, terrorism –Northern elders to govs.
Mar 17, 2021
Source: CEOAfrica News: Reported by- Prince Lawrence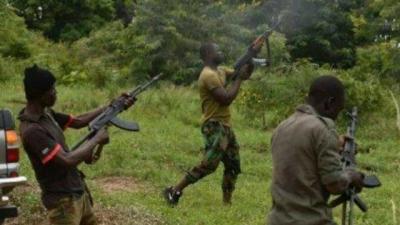 The Northern Elders for Peace and Development has warned against paying ransom or negotiating with bandits.
The group noted that the two actions are the major reasons behind the increased activities of banditry and terrorism in the country.
In a statement by Engr. Zana Goni, National Coordinator of the group, advised Northern governors to "adopt President Muhammadu Buhari's position on no negotiation and amnesty for the bandits".
"We advise that they should use the money for the supposed amnesty programme, ransom and negotiations to acquire state-of-the-art technology with a view to ending insecurity on our land once and for all," Goni stated.
  Headlines (Nigeria):
Read our other news items below...