Nigeria   ::   News
Osun Police rescue two abducted Chinese miners
Apr 08, 2021
Source: CEOAfrica News: Reported by- Prince Lawrence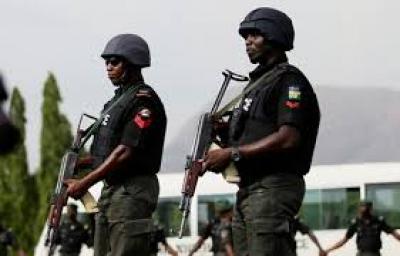 Osun State Police Command said it has rescued two Chinese miners that were kidnapped on Monday, 5th April, 2021 at Okepa/Itikan Village, the gold mining site in Ifewara, Osun State.
This is disclosed on Thursday in a press release signed by the state Police Public Relations Officer, SP Opalola Olawoyin, mnipr, on behalf of the Command Commissioner of Police, Olawale Olokode.
The PPRO stated that the Chinese miners identified as Messrs Zhao Jian 'm' aged 33yrs, and Wen 'm' aged 50yrs were rescued at about 9 p.m. on Wednesday.
Opalola revealed that CP Olokode "Drafted a strong combined reinforcement of Police Tactical units, JTF, and other security outfits who have embarked on search/rescue operation of the two abducted Chinese persons and possible arrest of all the kidnappers."
He added that "It is with a great delight to inform the members of the public that the above named Chinese Nationals has been rescued at about 9pm yesterday unhurt.
"Meanwhile, efforts is ongoing to arrest the devil in human clothing."
The CP, through the Police spokesman, enjoined members of the public to support, co-operate, and collaborate with the police in fighting crime, in order to bring it to the barest minimum.
"Members of the public are called upon to always provide the police with credible and prompt information, as this will always help in forestalling future incidents," Olokode said.
  Headlines (Nigeria):
Read our other news items below...