Chad :: News
ELECTION: Chad counts votes as Deby seeks to win sixth term
Apr 12, 2021
By: Abara Bleesing Oluchi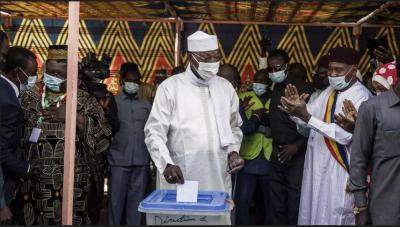 CHAD
The counting of votes have started in Chad following the Sunday presidential election in which incumbent Idriss Deby is largely expected to win.
The ballot counting started soon after voting closed in the capital N'Djamena, the Reuters news agency reported.
Some seven million Chadians were eligible to vote in the election.
Being in power for 30 years, Mr Deby was facing six weaker candidates after the major opposition leaders either boycotted or were barred from running.
One of the sources said not many people could be seen on the streets as the blistering heat kept voters largely indoors.
He said voters expressed mixed concerns, some saying they were not sure the election would be free and fair, with others saying there was no need to vote because the results might have been predetermined.
One of the voters who spoke with the press said that she was happy to have performed her civic duty, and hoped the elected president would resolve such basic problems as ensuring better healthcare for the population.
Provisional results are due on 25 April, and final results on 15 May.
Headlines (Chad):
Read our other news items below...