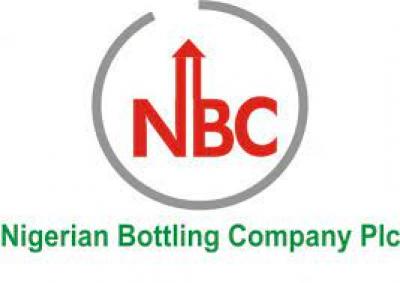 NBC 'paints' Abuja venue of FOBTOB conference 'red', becomes pride of all
By:
Mon, 31 May 2021 || Nigeria,
Monday, 31 May 2021: Of all the companies that are members of the Food, Beverage and Tobacco Senior Staff Association, (FOBTOB) that participated in the just concluded 14th National Delegates Conference held at Chida event center, Utako District in the Federal Capital Territory, Abuja, the Nigerian Bottling Company Limited, (NBC) stood out.
The NBC painted the venue red with her auspicious presence throughout the conference which produced the new leadership of the highly respected body.
The Managing Director of the company, Mr. Mathieu Seguin, who also doubled as the Chairman of the occasion during the conference performed the role creditably as he was a chairman in charge. He was at the event throughout the whole day.
He set the ball rolling in his chairman's opening remarks as he commended the sterling leadership qualities of the Comrade Quadri Olaleye, the outgoing chairman of FOBTOB for piloting the affairs of the association to an enviable height.
It was like a case of you rub my back, I rub your back, when FOBTOB leader, Olaleye took time to laud the Nigerian Bottling Company for been a 'jolly good fellow' throughout his six-year-tenure as the National President of FOBTOB.
Olaleye also commended the Chairman of the occasion, who is also the Managing Director of the Nigerian Bottling Company Limited, Mr Mathieu Seguin, for his leadership capacity in handling the company. He noted that the Nigerian Bottling Company Limited has large numbers of FOBTOB members and had been committed to payment of membership subscription and remained a vibrant member of the Association which is laudable.
In short, there is no one that attended the 14th National Delegates' Conference of FOBTOB that would not notice the 'heavy' and laudable presence of the Nigerian Bottling Company.
CEOAFRICA congratulates NBC for been a good participants at the conference and wishes that all other member companies of FOBTOB would borrow a leave and do like the Nigerian Bottling Company in the nearest future when FOBTOB would be gathering for another delegates' conference.
This year's FOBOTB delegates' conference was with the theme "The role of food, beverage and tobacco industry in the promotion of sustainable economic growth and quality job creation."
Back to News