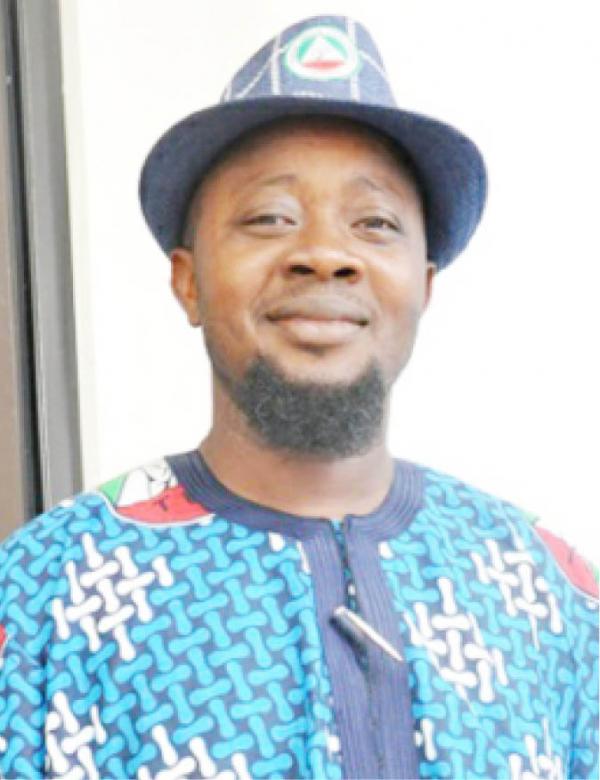 Olaleye urges new FOBTOB executives to deliver on electoral mandates, stick to manifesto
From: CEOAfrica News: Reported by- Damilola Omotoyinbo
Thu, 3 Jun 2021 || Nigeria, Abuja
Thursday, 3rd June 2021: The immediate former president of the Food Beverages and Tobacco Senior Staff Association (FOBTOB), Comrade Quadri Olaleye has urged the newly elected executives to remain focused on their election manifesto as they lead the Association.
Olaleye gave the advice in an exclusive interview with CEOAFRICA during the 14th National Delegates' Conference of FOBTOB, which took place at Abuja.
He said, "I had a very successful handing over and as you can see, there was a peaceful transition, a peaceful election, I give that glory to God Almighty.
"For the new executive of our great association, Food Beverages and Tobacco Senior Staff Association, (FOBTOB), as I continue to pray that they will have a successful tenure, I also want to advise them to remain focused on their election manifesto because there is nothing as sweet as giving what you have promised.
"During his inaugural speech, the new president mentioned a lot of things especially on membership development and training. It is very key, it is very essential if you don't train them, then don't blame them.
"He has mentioned that he is going to spend more on training and I want to advise him that the importance of training transcends even the leader and he should do both local and international training."
Olaleye advised the newly elected president to stand by his promise of keeping the gratuity of members adding that it has always been protected in the association.
"Gratuity is something that we have to protect especially in our industry. So, I have handed over gratuity to him, so he should also try to ensure that he transfers the gratuity to the next generation of our members.
"I also want to advise him to maintain the legacy that we have all built together. At times, legacy is not to generate income but as an icon, as an emblem, as a history of the organization, so our legacies serve as our logo, our emblem, our unity, and they should be maintained, I advise him to stay focus on that.
"Finally but not all, I want to advise him to continue to keep industrial warning, every comment there today shows that we have industrial warning throughout the six years period, there is no case in court, there are no issues at the ministry of labour, we should do more to ensure that there is industrial harmony in FOBTOB," he urged.
Olaleye stated that he will continue to pay attention to his responsibilities as an Ex-officio in the association and he promised not to fail in his duties to guide the current executives.
"Just like I did not fail in my duty as the president of the association, same way, I will not fail in my duty as Ex-officio, that position is reserved for past leaders, immediate past presidents and it is not for other reason than to be able to balance the equation, to guide them, and not to trail them.
"So, I will not fail in my responsibility to pay attention to whatever is the problem, to forecast ahead of them and to monitor that they are actually on the right path and because we work together, I believe they will always listen to that guideline and advice, I have that confidence. I will not fail in my responsibility.
The FOBTOB former President who is the incumbent President of the Trade Union Congress, (TUC), stated that TUC will work with FOBTOB in ensuring that the desires of members is granted by the government.
"FOBTOB is an affiliate of TUC for within food and beverages industry, the union is meant to tackle issues that concern them, but anything outside that industry that needs government's connection or government's intervention; you need to pass through TUC.
"Let's take for example, they mentioned the issue of short fall of Forex for importers of raw materials which is very essential in that industry, they need the support of TUC and because I have being president, and I am also an Ex-officio, so I will give it all energy that it requires to ensure that government consider that industry.
"The influx of substandard products into the country especially food products require the attention of the federal government of Nigeria and they can only do that with the support of TUC, so I am going to ensure I play the responsibility of TUC as a mother union.
"I will ensure that at any point in time we are very proactive just like the lecturer advised us to be (during the conference). We will ensure we represent them very well. We will carry them along especially when they are discussing laws relating to FOBTOB."
Olaleye appreciated everyone who supported him during his six years tenure. He thanked them for their loyalty and assistance. He added that as the current TUC president, he would always do his best to continue to cater for the needs of members of the association.
"I want to use this opportunity and medium to appreciate all our members. Like I always say, they are fantastic, the journey started just six years ago, they gave their promise to be loyal and to be supportive and they delivered, and we also delivered what we promised.
"I use this medium to appreciate them, my principle has been,'help me to help others'. I will make sure that I give that loyalty back. I doff my cap for them and I really appreciate them, and I will continue to pray for them and as the TUC president, I am always here to continue to fight for their rights, anytime they call on me, because I appreciate them for the role they have played in how far we have gone. I pray to God Almighty to continue to bless them.
"For other people outside FOBTOB membership, and the FOBTOB employers, they gave me that support each time we have an issue, we solve it within us which is not like that in other industries, so I appreciate them and I pray that the industry will continue to grow.
"I also appreciate the Ministry of Labour, the permanent secretary of the ministry of labour and other directors in the ministry, they have been very supportive to this union and I know other unions don't have that much opportunity like we had.
"I appreciate security agents who have always been supportive. As a union we can't do without protesting, we can't do without strike but security agents always show understanding that we are agitating for our rights.
"On this note, I appreciate everybody and I pray God Almighty will bless you all and reward you."
Back to News