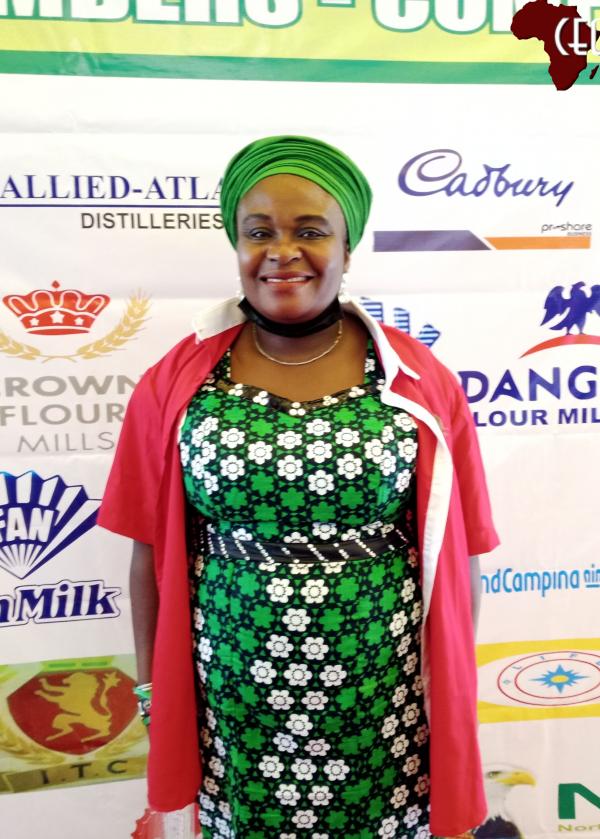 Comrade Bunmi Adesanya, Newly elected National Treasurer of Food, Beverage and Tobacco Senior Staff Association, (FOBTOB)
FOBTOB National Treasurer, Comrade Bunmi Adesanya, assures new Executives of women support
From: 'Tunde Babalola
Fri, 4 Jun 2021 || Nigeria, Abuja
Friday, 4th June 2021: Comrade Bunmi Adesanya, the newly elected National Treasurer of the Food, Beverage and Tobacco Senior Staff Association, (FOBTOB), has assured the new executives of FOBTOB led by Comrade Jimoh Oyibo of absolute loyalty of the women folk in the association.
Speaking in an exclusive interview with CEOAFRICA, Comrade Adesanya, the only woman in the 14-member National Executive Committee of FOBTOB said women believed in what Comrade Oyibo can offer, hence their total support for him to emerge as the President.
According to her, though, she seems like a lone ranger in the men dominated FOBTOB executives, she is so powerful as she occupies the 'power house' of the association been the National Treasurer.
She acknowledged the fact the out-gone executive of Comrade Quadri Olaleye did exceedingly well in piloting the affairs of FOBTOB for the past six years, stressing that it is commendable that the Olaleye leadership was able to achieve their goals on members' welfare and good remuneration without even a day strike. She added that the new executive of Comrade Oyibo would build on this legacy.
Comrade Adesanya said the new executive is ready to be united to work as a team for the good of the members of the association.
CEOAFRICA wishes the new National Treasurer of FOBTOB, Comrade Bunmi Adesanya, success in the discharge of her tasks as the treasurer of the noble association.
Back to News