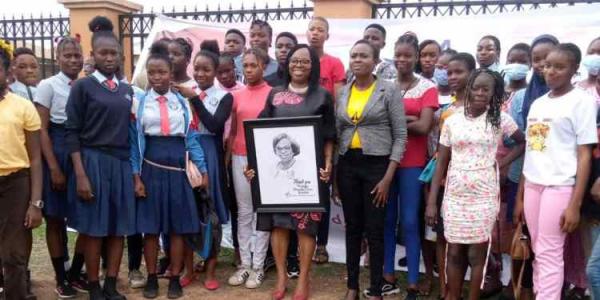 Prof Babalola advocates for entrepreneurship skills for Nigerian youths
By: Abara Blessing Oluchi
Mon, 19 Jul 2021 || Nigeria,
Monday- 19th July, 2021: The Vice-Chancellor of Chrisland University, Prof. Chinedum Peace Babalola, has advised that there is need for youths to be impacted with quality education, good moral ethics and relevant entrepreneurship skills for national growth and development.
Babalola gave the advice at just concluded 2021 Summit for youths organised by Shining Stars Initiative International, a non-profit making organization, in Ibadan, Oyo State.
The university don noted that if the youths are well engaged and educated, there would be no prevalence of violence by by some disgruntled youths in the land.
She emphasized that the nation's curriculum must continue to drift more towards entrepreneurship so as to have youths prepared for the niceties of today's world.
The don pointed out that the cause of restiveness in the country was a combination of people who are educated but unemployed as well as those people who are simply not engaged at all.
She urged that authorities must continue to focus on skill acquisition programmes for the youths, stressing that youths not employed, equipped or engaged will continue to take to crime to survive,.
In her words "another set of youths are those that are educated but are unemployed. They too sometimes get restive because after going to school they don't have a job.
"That is why the curriculum is shifting more toward entrepreneurship. Everyone can practice entrepreneurship; skill acquisition whether they go to school or not. But, if you go to school, you will be better prepared to play in the global space.
"What we should do right now is to design a curriculum that will look at morals, ethics and religion which we had thrown away and that is why we are where we are. We need to begin to appeal to the conscience of the young ones right from nursery and primary levels letting them know that crime and killings are bad in addition to their entrepreneurship skills.
"Entrepreneurship is nothing with the spate of insecurity. We need to ensure that youths who venture into entrepreneurship are secured. Not that they will be asked to go back to farm, CBN gives them loan but they are unable to stay in their farms due to insecurity and so they are unable to repay the loan. Insecurity is also born out of bad leadership.
"Educational empowerment is very important, but that empowerment should go with moral and ethics and entrepreneurship skills acquisition innovation."
"If anyone says school is a scam let them try ignorance," she added.
Back to News