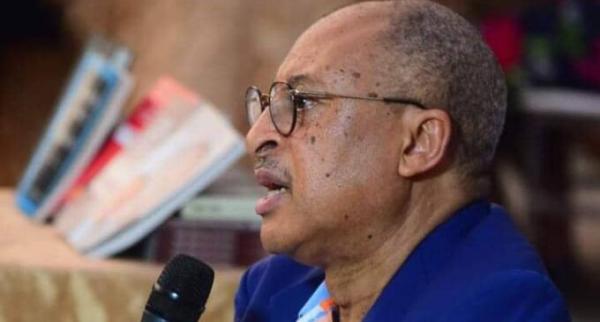 2023: 'Be vigilant' — Utomi tells CSOs to keep an eye on INEC
By: Cletus Sunday Ilobanafor
Sat, 17 Sep 2022 || Nigeria,
Pat Utomi, professor of political economy, says civil society organisations must keep an eye on the Independent National Electoral Commission (INEC) to have credible, free and fair elections in 2023.
Utomi said political parties in Nigeria thrive by employing various tricks to outsmart one another at the polls.
Utomi was reacting to allegations by the Coalition of United Political Parties (CUPP) that INEC included foreigners in the voter register.
"This is not about being satisfied or not satisfied. It is a matter of us working together to ensure that did not happens. If you look away, something can happen. You blink, something can go wrong. So, it is calling on us, citizens, INEC, and everybody, to keep their eyes on the ball," he said.
"Our tradition of political parties and politics has been based on who can most outplay the other in the unsavoury. So, we cannot take it for granted that they are asking all kinds of things.
"Vigilance is the only thing that can save us all. INEC needs to be strong and be vigilant. The citizens need to be vigilant; they need to scream anytime they suspect anything is going wrong, and that is how everybody can be get within those boundaries that enable us have that feeling of a fair election we will like to see.
"That's why civil society is important. Everywhere in the world, civil society groups hold the feet of institutions to fire. They ensure they do what's right for the common men. So, we should have civil society organisations that are constantly on the neck of INEC in saying to them you people have not done this yet.
"They should be able to develop a basic checklist that citizens can all have that they will say on this checklist 'on this day, INEC has not done this, why?' Then, there is a big problem, outcry, and there is pressure to do this or that, and that is the way society really evolves. Civil society is doing remarkably well compared to how it has been in the past. But we still need a strong civil society to be able to get our institutions on the right."
Recall that CEOAFRICAA had reported that INEC said foreigners were not included in the national register.
Back to News