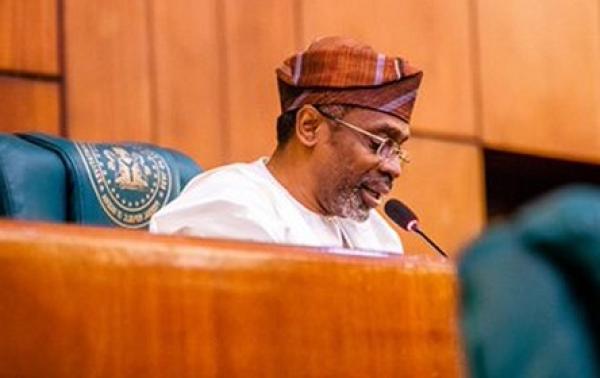 2023 Budget: Gbajabiamila laments negative impact of crude oil theft on National economy
By: News Editor
Fri, 7 Oct 2022 || Nigeria, Abuja
The Speaker, House of Representatives, Femi Gbajabiamila has deceied what he termed as a massive decline in the volume of crude oil exports, primarily due to theft and diversion by criminal elements.
Gbajabiamila lamented the situation against the backdrop of the 2023 budgetary estimates fixed N20.51trn, presented before the joint National Assembly by President Muhammadu Buhari on Friday.
The Speaker said the criminal elements who engage in such activities are agents of economic sabotage, desperately wanting to bring the country to its knees, such actions constitute treason against the collective growth of the nation and requires the full weight of the law against them.
He said; "Therefore we are urging a swift and systemic overhaul of the systems in place to protect the country's oil and gas resources. Evidently, the arrangements in place are no longer adequate. As such, there is an obvious need for improvements to stop the loss of income occasioned by this ongoing sabotage."
Meanwhile, the National Assembly has assured the Executive of speedy passage of the 2023 appropriation bill.
Gbajabiamila, noted that the parliament will not, in the quest for timely passage, fail to do the due diligence expected of it by the Nigerian people.
He said; "We have set a standard for others to match or answer for. This is to the credit of all those who worked to achieve these outcomes, particularly the senators and honourable members.''
"I have said times without number that a budget reflects priorities. National security, healthcare, education, public infrastructure and human capital development are the priorities we have pursued in the 9th Assembly.''
"Every Appropriation Act we have considered and passed has reflected these priorities to different degrees. The 2023 Appropriation Act will be a budget of consolidation; our last, best opportunity to ensure that ongoing projects across the country are completed before the end of the administration".
Back to News