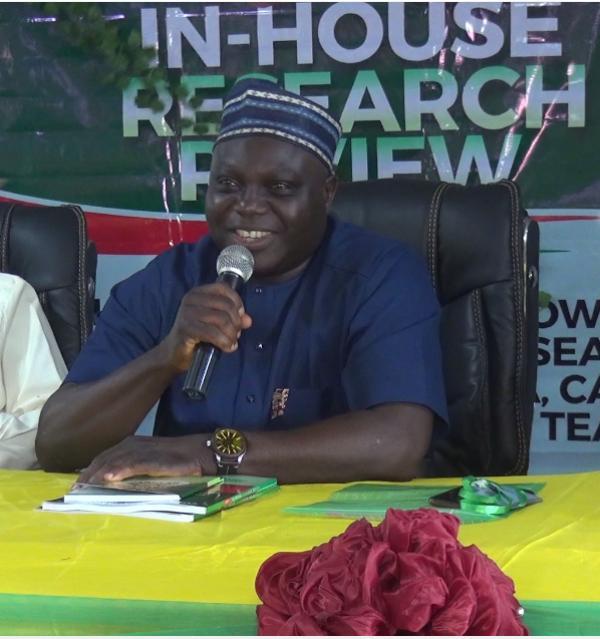 CRIN Director congratulates Muslims on Eid-el-Maulud, solicit prayers for Nigeria
By: Abara Blessing Oluchi
Mon, 10 Oct 2022 || Nigeria,
The Exective Director, Cocoa Research Institute of Nigeria (CRIN), Dr Patrick Adebola, has called for prayers for the country, especially during this period of electioneering campaigns and insecurity in some parts of the nation.
He made this call while congratulating the Muslim ummah on the occasion of 2022 Eid-el-Maulud celebration.
He said, "Today is a great day, all over the world, as we mark the birth of Prophet Muhammad (SAW). This celebration is timely and significant. The prophet was a notable figure for his total devotion to Allah. He lived a life of piety, visiting the needy, praying, fasting, loving and teaching the ways of Allah to the people, everywhere he went.
On this note, I call on all Muslim Ummah to also pray for the country, as we are going through a trying moment in our nationhood. With prayers and devotion, we shall overcome.
I congratulate you all for witnessing this great day. A lot has happened between the last year's celebration and now, yet we all live to witness this year's Eid again. Happy celebrations!!!"
The Eid-el-Maulud is used to remember the birth of the prophet, who was believed to be born the 12th day of the Islamic month of Rabi'al-awwal, especially by the Sunni Muslims while Shiá Muslims celebrate the holiday on the 17th of that same month.
The prophet was said to have been born around 570 AD, although the exact date is not known.
Back to News