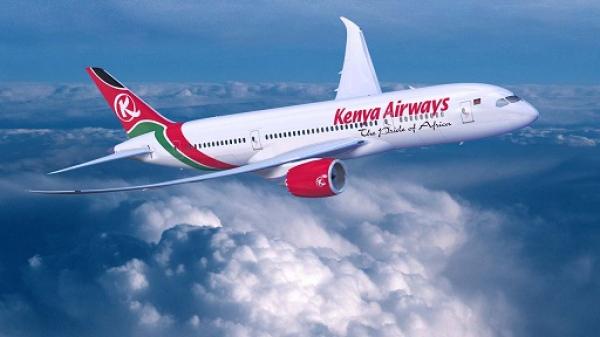 Kenya Airways flights cancelled as pilots begin strike
By: News Editor
Sat, 5 Nov 2022 || Nigeria, Nairobi
The Kenya transport's Minister, Kipchumba Murkomen has said thousands of passengers were stranded and dozens of flights were cancelled as pilot of Kenya Airways went on strike on Saturday.
The airline, which is partly-owned by the Government and Air France-KLM, is one of the biggest Airlines in Africa, connecting multiple countries to Europe and Asia, but it is facing turbulent times, including years of losses.
The Kenya Airlines Pilots Association (KALPA) in a statement by its Secretary General, Murithi Nyagah said; "No KQ (Kenya Airways) aircraft has departed Jomo Kenyatta International Airport flown by a KALPA member from 6 a.m. this morning."
"The strike is fully in force."
Kenya's newly appointed Transport Minister Kipchumba Murkomen, during an interview with newsmen said; "The pilots are throwing away the baby with the bath water."
"It is about 10,000 passengers affected so far and if the situation continues like this, the impact on the other sectors of the economy, tourism, will be severe."
"I am not saying their concerns are not valid.''
Murkomen therefore appealed to the "goodwill of the pilots to terminate the strike."
Kenya Airways apologised to passengers in a statement and said it will do its best to minimise the inconvenience, which could include rebooking them onto alternative flights.
The pilots, who have had a particularly fraught relationship with management, are pressing for the reinstatement of contributions to a provident fund.
They also want payment of all salaries stopped during the Covid-19 pandemic.
A stranded passenger identified as Lawrence, who spoke with newsmen said he had arrived at 5 a.m. to take a flight to Johannesburg in South Africa but "unfortunately they've just told me that it's cancelled due to the strike".
Back to News