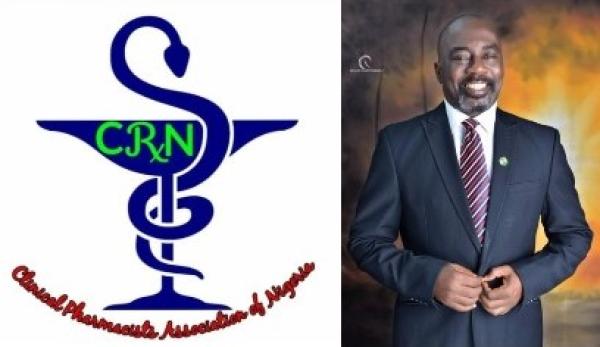 PSN announces launch of IPRP
By: News Editor
Wed, 23 Nov 2022 || Nigeria, Jos, Plateau State
The Pharmaceutical Society of Nigeria (PSN), under the leadership of Pharm. (Prof.) Cyril Odianose Usifoh, has announced the launch of International Pharmacy Residency Programme.
This was made known in the course of the just concluded 95th Annual National Conference of the PSN, held between October 31 and November 5, 2022, in Jos; the goal of the IPRP is to make one of her technical groups, Clinical Pharmacy Association of Nigeria (CPAN), capable of competing with its counterparts across the globe.
In the course of technical groups' meetings of the conference, the clinical pharmacists' group, headed by Pharm. (Dr) Joseph Madu, had its get-together, where they ruminated on their journey so far, since inception.
Meanwhile, the CPAN is the first of such technical group in the Pharmacy sector in West Africa; in addition to CPAN, other technical groups of the PSN include the Association of Hospital and Administrative Pharmacists of Nigeria (AHAPN), Association of Community Pharmacists of Nigeria (ACPN), National Association of Industrial Pharmacists of Nigeria (NAIPN) and National Association of Pharmacists in Academia (NAPA).
Dr Madu, while declaring the meeting open, explained that the immediate past president of the PSN, just as the present, gave them all the needed support, from inception.
Announcing the launch of the IPRP, the President, Nigerian Association of Pharmacists and Pharmaceutical Scientists in the Americas (NAPPSA), Pharm. (Dr) Teresa Isichei-Pounds, said that the major reason for the step taken is to promote practical experience among Nigerian clinical pharmacists.
She however, noted that the West African Postgraduate College of Pharmacy has done well by having residency programme too, while adding that this international residency programme will add what is missing.
While noting that the programme is expected to be accredited by the American Society of Health-System Pharmacists (ASHP) next year, she added that the Chief Medical Director, Delta State University Teaching Hospital, Prof. Onome Ogueh, has keyed in already.
Back to News