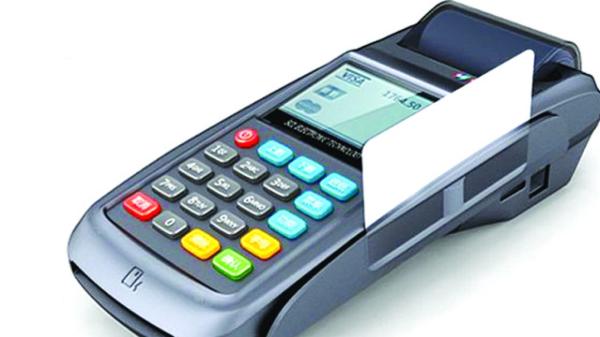 CBN to clamp down on illegal PoS operators
From: Agency Report
Sun, 22 Jan 2023 || Nigeria,

The National President, Association of Mobile Money and Bank Agents in Nigeria, Victor Olojo, has said the Central Bank of Nigeria is set to clampdown on illegal Point of Sales operators in the country.
In an interview with CEOAFRICA source , he said the apex bank was planning to sanitise the industry, considering its role in driving its cashless policy. He explained that agents operating under umbrellas and hawking PoS services would be the most hit.
He said, "Agents must wake up, there are rules. Agents operating under an umbrella, agents hawking PoS services, all these things would soon be curtailed. The CBN is coming with a sledgehammer very soon on agents operating outside its guidelines.
"Some of these agents are not properly registered; the minimum accepted is a kiosk, an identifiable address."
He noted that there must be confidentiality regarding cash withdrawals and the agents must ensure their clients can carry out transactions in enclosed spaces.
2023 is expected to witness growth in PoS transactions. According to the CBN's policy limiting withdrawals for individuals and corporates, "Customers should be encouraged to use alternative channels (Internet banking, mobile banking apps, USSD, cards/PoS, eNaira, etc.) to conduct their banking transactions."
Commenting on this expected growth, Olojo, said, "For now, the industry is still on an upward growth. We are still growing upwardly, there is still room for a lot of growth.
"It is part of the financial inclusion agenda, everything is in line. We need to have as many agents come into the system until we get to a saturation point. We are not there yet.
"Although, more agents are needed in the rural areas than in the city and urban centers. We still expect more upward growth, because fintechs are still coming up too."
According to him, the industry was far from a saturation point since there was a government policy promoting it and agents were making profits.
"So yes, the cashless policy is a major factor why we have an increase in the number of agents," he said.
Olojo explained that even though there were initial fears on an upward review in PoS transaction charges, that was highly unlikely.
He said, "As regards charges, the CBN is currently working out a plan for mobile money and agents to have access to funds. This is to those that are credible, those that are properly registered. The five per cent or three per cent that applies to people that are taking more than is required from the banks may not apply to mobile agents.
"So, there would be no need for an increment in charges. However, if that doesn't come in in time, obviously the cost will be transferred."
According to the NIBSS, there are 986,252 registered PoS terminals in Nigeria (this is based on the last time it updated this record, July 2021). The total number of deployed PoS terminals as of January 2023 was 955,234. Although according to Olojo, there are over 1.4 million mobile money and banking agents.
Back to News