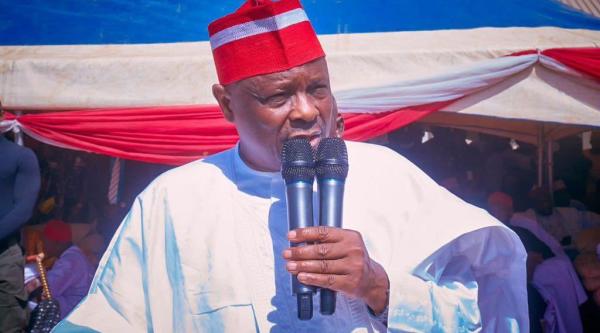 2023: Why Nigerians will not vote for APC, PDP – Kwankwaso
From: Agency Report
Tue, 14 Feb 2023 || Nigeria,
Presidential candidate of the New Nigeria Peoples Party (NNPP), Rabiu Kwankwaso, has said voters in the country would not vote for the All Progressives Congress (APC) or the Peoples Democratic Party (PDP) because the two parties can't convince Nigerians to trust them with their vote again.
Mr Kwankwaso, who spoke in an interview session with BBC News, said the PDP has gone from bad to worse since 2011 while the APC has failed to live up to expectations.
He alongside Bola Tinubu of the APC, Atiku Abubakar of the PDP and Peter Obi of the Labour Party are the leading candidates in the presidential election slated for 25 February. 14 other candidates are vying for the top seat as President Muhammadu Buhari ends his second and final term in office.
"The ordinary voter doesn't want to remember the PDP or APC. The voters in this country, especially in Northern Nigeria, they will not go for PDP or APC because they have nothing else to say," he said.
When asked why he exonerated himself since he was a member of the PDP and was also in the APC, Mr Kwankwaso said the parties have changed.
"We realized right from the 2011 election, things have gone bad in the PDP. So we wanted a progressive party and we brought all our friends together. At the end of the day, we succeeded. We got the governments both at national and state and by extension, the local governments in this country. But everybody now is aware of the performance of the APC government," he said
During the interview, Mr Kwankwaso was asked if he was indeed a "spoiler" who is out to spoil the votes for the two main parties in the North.
Mr Kwankwaso responded that he was confident of winning the election.
"Let me tell you something..you see, all my life I am one of those that are being underrated. The last one was when we picked the New Nigeria Peoples Party (NNPP). In fact, the way I was treated in PDP was so bad that even the PDP members now at least those who are positively thinking are regretting it because they thought I was just nothing. Now, I've taken a small party that was not very well known.
Back to News