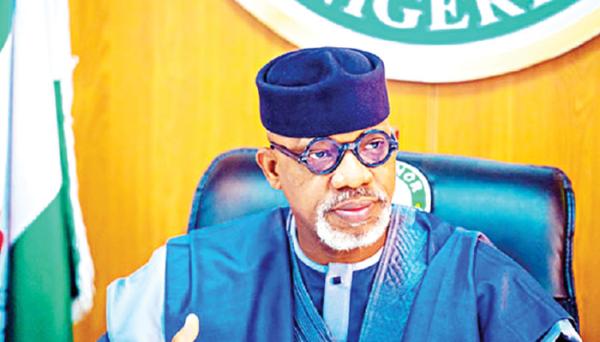 Ogun to revoke C of O of companies, stores rejecting old notes
From: Agency Report
Fri, 17 Feb 2023 || Nigeria,
The Governor of Ogun State, Dapo Abiodun, has said the state will revoke the Certificate of Occupancy of companies or stores in the state found rejecting the old naira notes.
The governor made this known in a Twitter post on Friday afternoon.
The governor wrote, "The Ogun State Government will be revoking the Certificate of Occupancy, of any corporation or store that rejects old naira notes from members of the public in the State in exchange for goods and services.
"Commercial outlets are hereby reminded that there is an existing court order by the Supreme Court, the apex court in Nigeria, directing that old notes remain legal tender."
On Wednesday, the governor also warned that the state government will shut any bank that refuses to accept old naira notes in the state.
This comes after the President, Major General Muhammadu Buhari (retd.) in a televised broadcast to Nigerians on Thursday, said that the old N500 and N1,000 notes are no longer legal tender in the country, urging Nigerians to deposit their old notes with the Central Bank of Nigeria and other provided outlets by the apex bank.
The president however, said that the old N200 note will remain legal tender for the next 60 days, till April 10, 2023.
Meanwhile, the Ogun State Government had earlier filed an application at the Supreme Court, seeking to join Kaduna, Kogi and Zamfara states in a suit against the Federal Government of Nigeria over the naira redesign policy.
The state, in a motion of notice filed by its counsel, Afe Babalola and Co, on February 13, sought to be joined as fourth plaintiff/applicant, in a suit number SC/CV/162/2023.
The applicant in the notice further stated that it sought to be a co-plaintiff for the just and effective determination in the suit instituted by the other three plaintiffs.
Back to News