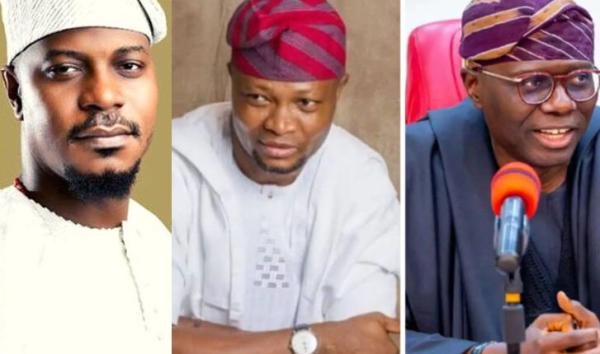 Lagos Guber: PDP, LP form alliance against APC
From: Agency Report
Sat, 18 Mar 2023 || Nigeria,
Ahead of today's Governorship and House of Assembly elections, the Lagos State chapter of the Peoples Democratic Party (PDP) has gone into an alliance with the Labour Party to win the polls.
The parties announced the development in a press statement jointly signed by the State Chairman of the PDP, Honourable Philip Olabode Aivoji, and the State Chairman of the Labour Party, Mrs Dayo Ekong, at a programme held in Ikeja, Lagos State.
Speaking at the programme, Honourable Aivoji noted that the collaboration would go a long way in ensuring the state won't be won by the All Progressives Congress (APC).
He stressed that the development, which had the authorisation of the two parties at the national levels, became imperative for Lagos to now have a new breath of life as the alliance was determined to win and rescue the state.
According to the PDP chieftain, the two parties agreed to work collaboratively towards electing the Labour Party Governorship candidate, Gbadebo Rhodes – Vivour as the state governor while the parties would support one another in its areas of strength in the respective House of Assembly elections.
Honourable Aivoji expressed optimism in the success of the alliance, which according to him, had thrown spanners in the wheels of the APC in the state as it now made the party very uncomfortable and jittery of its impending defeat
He said the PDP was committed to the task of rescuing Lagos State and the party had a firm belief that its collaboration with the LP would achieve the set goals of giving purposeful government to the people of the state.
In his speech at the occasion, the Lagos State Labour Party (LP), Chairman, Mrs Ekong, said both parties shall work together from constituency levels through their delegated members to campaign and woo voters in each constituency for votes for the jointly identified candidates
She further added that both parties agreed in the statement of alliance to continue to work together in good faith on the basis of collaboration in giving Lagos State the best government through a selection of the best materials available after winning the election at the Governorship and House of Assembly levels.
Back to News