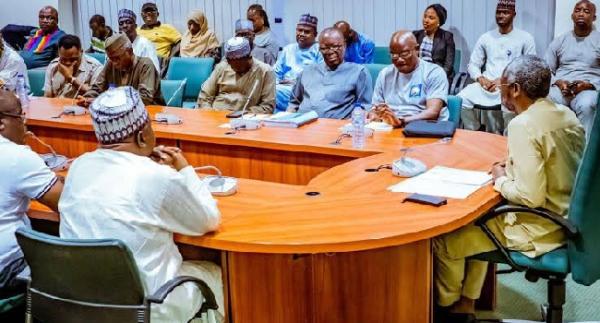 ASUU members who joined the strike not entitled to salaries - Court rules
By: News Editor
Tue, 30 May 2023 || Nigeria,
The National Industrial court has ruled that members of the Academic Staff Union of Universities who embarked on strike are not entitled to salaries.
According to report, the court held that it is legal not to pay salaries to striking members of ASUU during the period which the strike lasted.
Justice Benedict Kanpiq held that in line with section 43(1a) of the Trade Union Act, members of ASUU who participated in the 8 months long strike are not entitled to salaries.
Although employers and workers can enter an agreement, for which the workers will be paid during the period of strike, when such agreement was not made, no worker is expected to get paid.
The court also held that the federal government can not force ASUU to accept payments through IPPIS so long as they confirm to their budgetary allocation.
The court ruled that the federal government was wrong to have imposed IPPIS on ASUU.
The court also held that in line with section 18 of the Trade dispute Act , no employer shall embark on lockout and no worker shall embark on an industrial action when trade dispute is apprehended and a reconciliation on going.
Section 43(2) of the trade dispute act , which gives sole powers to the Minister to determine if there have been a lockout by an employer, falls contrary to section 6 of the constitution.
The determination of a lockout is for the court not for the executive arm of the government.
Section 43(2) is struck out.
Back to News