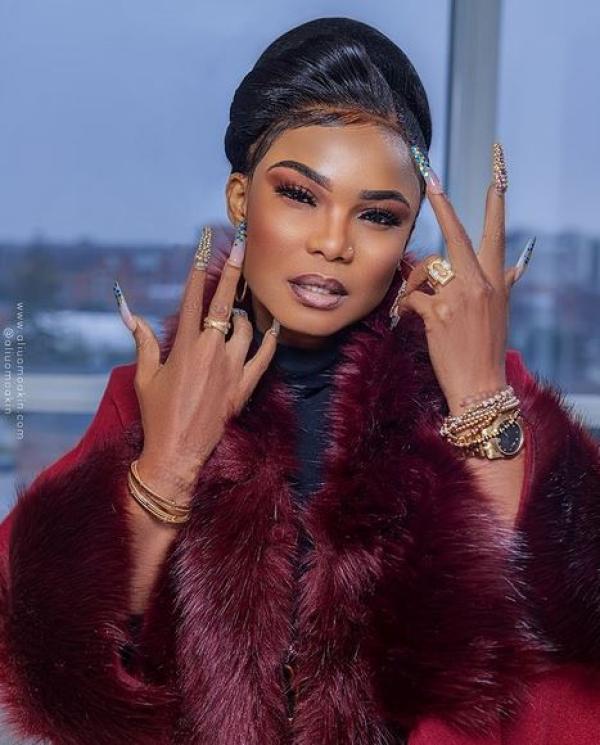 Close source said I'm being attacked because I supported Peter Obi – Iyabo Ojo speaks on N18M alleged outstanding tax bills
From: CEOAFRICA News Reporter
Tue, 6 Jun 2023 || Nigeria,
Popular actress, reality star and entrepreneur, Iyabo Ojo has alleged that she's being handed exorbitant tax bills because of her support for Peter Obi, the Labour Party presidential candidate in the 2023 polls.
Recall that in the early hours of yesterday, Iyabo Ojo took to her page to call out Governor Babajide Sanwo-Olu and the entire Lagos state government for sending her an outrageous tax bill.
She lamented about how she has been paying different tax bills for her business and house and how she was given an outrageous tax bill and a 7-day ultimatum for payment.
She wrote on her page,
"I don't know how much you think I get paid. Hence, your team will come up with this conclusion. What have you people ever done for me as a government? NOTHING!!! I have single-handedly raised my kids & so many others, plus myself without a single denial from the government. Yet you feel so entitled to reaping over 100% from where you did not sow. I have worked, and I'm still working tirelessly to survive in this country without the support of the government, but…."
"You can gladly come and close down my business, arrest me, jail me, or kill me for all I care …. we all will die one day & I will never be afraid of what will eventually be everyone's faith… what I do not have I can not give ."
In an Instagram live video, Iyabo Ojo disclosed that a close source has disclosed to her that she is being attacked because she threw her weight behind the candidate for Labour Party, Peter Obi.
In a new post sighted on her page, she emphasized that she cannot be shaken or bullied because she will never bow to any tribal bigots.
"I stand & re stand obediently on my beliefs. I can never be pressured or shaken. I will never bow down to tribal bigots… I want a better Nigeria, I don't care whose ego gets bruised. We can not all believe in the same thing. I see no tr!be. I only see my country. I'm a Nigerian… I am not afraid of death, for that is inevitable. I will never be afraid to air my opinion, for that is my right…
I have no enemies. We may not all believe in the same course, we may not see things the same way but you're not my enemy bcos at the end of the day, either, good or bad. We're in together. We're all citizens of Nigeria.
I have empathy for my country & not for stomach infrastructure. If after 8 years Nigeria has renewed hope, then my beliefs may change, but till then, I obediently stand on my beliefs.
If you didn't make me, you can't break me, you can take the body but never my soul".
"As an influencer and actress, how do they come up with these outrageous amounts, I'm not saying am not going to pay but the amount is too much. Someone very close to me told me that he heard about the increase in tax two weeks ago because he is within the caucus and na because you support Peter Obi and I don't care.
"I will support whoever I want to support because it is my right to do so. I'm not fighting anybody and I don't have issues with anybody. When I said I have empathy for my country and not for stomach infrastructure, I know what I'm saying and I said that because I have heard a lot of rubbish from some of my so-called colleagues, who they camped in one place to do an election and they came up with the decision that they should boycott me and not come for my events.
"I'm not ready to mention names now and a time will come when I will do that or give them publicity. For those saying I don't pay tax, you can come to my office and check my receipts
Back to News