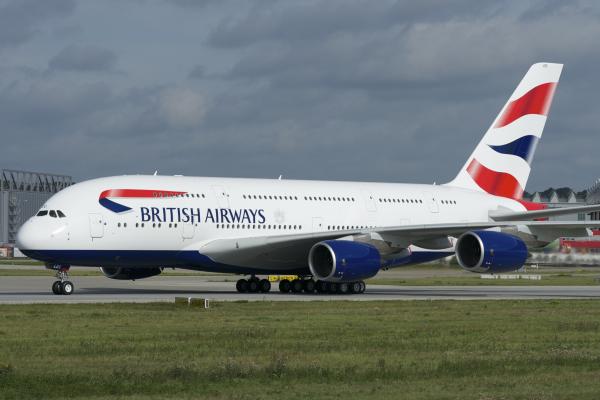 British Airways captain is held at gunpoint and stabbed while going for a run in South Africa
By: Cletus Sunday Ilobanafor
Sat, 15 Jul 2023 || Nigeria,
A British Airways captain was held at gunpoint and stabbed after going for a run between flights in Johannesburg.
According to Mail Online, the assailant pulled a gun out on the unnamed pilot before he plunged a knife into his thigh.
The airline captain was immediately rushed to the hospital and given emergency medical attention.
It was gathered that he had been jogging with another crew member during the stopover in the South African city when the attack took place.
The report also said that the flight crew broke British Airways' strict rules that require staff to remain in a secure and approved compound where their crew hotel is based.
A BA source told The Sun: 'The rules are there for a reason. Crew are ordered not to leave the hotel compound. But the captain and crew member decided to risk it and go for a jog.
'Soon afterwards they were followed and held up at gunpoint. During a melee the captain was stabbed in the leg.
'It was a harrowing ordeal. The pilot was taken to hospital. Everyone is just so thankful he's okay. It could have been so much worse.
The source told the publication that the BA community had been shaken by the incident and have caused polite reminders to be issued about sticking to the rules.
The pilot has since been allowed to leave the hospital following medical treatment. He has now flown home as a passenger.
Another crew were assembled to bring back the plane from South Africa that the pilot had been due to fly, but passengers were not notified of the prior incident.
BA said both flight staff were offered counselling following the traumatic events and time off work should they need it.
UK government advice warns that there is a 'high crime rate' in South Africa. This includes 'carjacking, house robbery, rape, sexual assault and murder'.
The travel advice for the country continues: 'Violent crime can take place anywhere, including in tourist destinations and transport hubs. Most violent crimes occur in townships on the outskirts of major cities or in isolated areas.
'The threat is higher in central business districts of major cities than in suburban areas, and increases after dark.'
British Airways said: 'We provided support to our colleagues who have since returned to the UK.'
Back to News